Donald Trump Will Become Sixth US President Not To Attend Inauguration of His Successor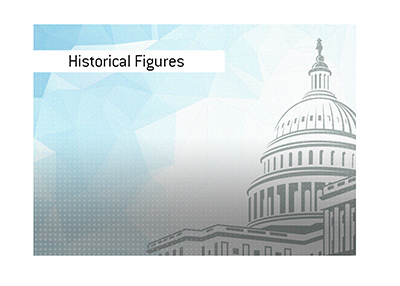 Traditionally, the outgoing US president will attend the inauguration of his successor as part of the transition of power.
In the most recent case, outgoing President Barack Obama attended the inauguration of the 45th President of the United States, Donald Trump.
Donald Trump recently announced that he would NOT be attending the inauguration of his successor, Joe Biden.
This will make President Trump the sixth President in the history of the United States to not attend the inauguration of the President-elect.
Here are the other five:
1. John Adams, 1801.
After a bitter loss to Thomas Jefferson, John Adams, one of the Founding Fathers of the country, elected to hop on a stagecoach out of town rather than attend the inauguration of Thomas Jefferson.
Adams, frustrated with his loss after a taxing campaign, simply elected not to attend.
2. John Quincy Adams, 1829.
Adams and his successor, Andrew Jackson, did not like each other.
In fact, Andrew Jackson blamed the death of his wife on the vicious attacks made by Adams and his allies. Adams and his allies accused Jackson of bigamy and adultery, while Jackson's supporters responded with charges of their own. It was one of the nastiest Presidential campaigns in the history of the country, and it's not a surprise that Adams chose not to attend the inauguration.
3. Andrew Johnson, 1869.
Again, Andrew Johnson and his successor, Ulysses S. Grant, hated each other.
Grant supported the impeachment of Andrew Johnson, who narrowly avoided being removed by the Senate, holding on to his position by just one vote. The two men clashed often and detested each other.
At the last minute, the deeply unpopular Johnson elected not to attend the inauguration of Grant.
4. Woodrow Wilson, 1921.
Woodrow Wilson didn't attend the inauguration due to poor health (he'd pass away three years later), though he did ride with his successor, Warren Harding, to the Capitol Building.
5. Richard Nixon, 1974.
Richard Nixon gave his resignation following his impeachment by the House, and had left Washington by the time that Gerald Ford had his inauguration.
-
With Donald Trump choosing not to attend the inauguration of Joe Biden, Trump is set to become the sixth US President not to attend the inauguration of his successor.
Filed under:
General Knowledge