ViacomCBS, Discovery, Baidu Rocked on Friday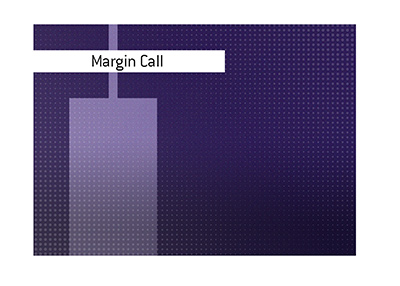 At one point on Friday afternoon, shares of ViacomCBS dipped below $40/share - a stunning one-day drop of nearly $30.
Considering that ViacomCBS closed the day before at $66.35, this was an inexplicably large decline. After all, ViacomCBS is just a large, boring media company, right?
The carnage wasn't confined to just ViacomCBS.
In fact, a number of other companies, including Baidu, Tencent Music and others, seemed to be getting liquidated on Friday afternoon.
Indeed, word was leaking that Goldman Sachs was trying to place enormous blocks of shares in ViacomCBS and others intraday on Friday. This is highly unusual and was a clear sign that a fund or major investor was getting liquidated.
-
According to IPO Edge, that fund was Tiger Cub Archegos Capital Management LLC, which is led by Bill Hwang.
According to reports, Archegos Capital was employing 5x leverage on their positions.
After receiving a "margin call" from an "investment bank", Archegos Capital was reportedly unable to meet it, and the forced liquidation began.
-
According to reports, Goldman Sachs offered an astonishing 30 million shares of ViacomCBS during midday trading, while Morgan Stanley had offered 15 million shares of Discovery.
This led investors in ViacomCBS to wonder exactly what had just happened, as shares of the company were trading around $100 per share just a few days ago, and suddenly they were being marked down to less than $40.
-
All of this came during a strong day on the markets.
There is no doubt that there will be some very big money made from these drops, as smart investors took advantage of the forced selling to load up.
Some of the stocks that were reportedly hit in this selling spree included ViacomCBS, Discovery, Baidu, Tencent Music, Vipshop Holdings and others.
Exclusive:
Tiger Cub Archegos Liquidation Triggers Record Crash in Discovery, ViacomCBS - Sources
Filed under:
General Knowledge