Caisse de dépôt et placement du Québec Left With Egg on Its Face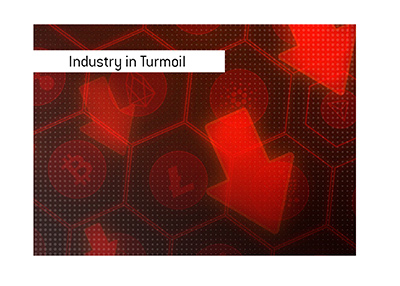 CDPQ, aka Caisse de dépôt et placement du Québec, is Canada's second largest pension fund.
The fund, which was founded in 1965, manages total assets of over $400 billion.
Like many other pension funds, the CDPQ looks to diversify their investments into publicly traded equity, private equity and more.
The fund's October 2021 investment in the Celsius Network, however, has many raising their eyebrows.
-
In October of 2021
, the CDPQ announced that they were leading a $400 million investment (along with WestCap) in the Celsius Network, which is billed as "the leading global cryptocurrency earning and borrowing platform".
The investment valued Celsius at "more than US $3 billion".
More on Celsius:
"Celsius helps hundreds of thousands of consumers worldwide to find the path towards financial independence through a compounding yield service and instant low-cost loans accessible via a web and mobile app".
-
Earlier this week, the Celsius Network announced that they were "pausing all withdrawls, Swap and transfers between accounts":
.@CelsiusNetwork is pausing all withdrawals, Swap, and transfers between accounts. Acting in the interest of our community is our top priority. Our operations continue and we will continue to share information with the community. More here: https://t.co/CvjORUICs2

— Celsius (@CelsiusNetwork) June 13, 2022
-
Predictably, the price of Celsius has plummeted.
Year to date, the price of Celsius has fallen from over $4 to a current price of less than 30 cents.
The cryptocurrency industry is in turmoil right now, as cryptocurrencies, stablecoins and lending protocols are all getting flattened due to a number of different factors, including market weakness, government regulations and more.
One thing is for sure - the CDPQ is way, way down on their investment in Celsius.
The CDPQ claimed that they did months of due diligence on Celsius.
This investment in Celsius obviously won't hurt the CDPQ too much, as they have hundreds of billions of dollars under management, though it is, at the very least, an embarrassment for them.
Filed under:
General Knowledge