Investment Ended Long Rivalry Between Two Companies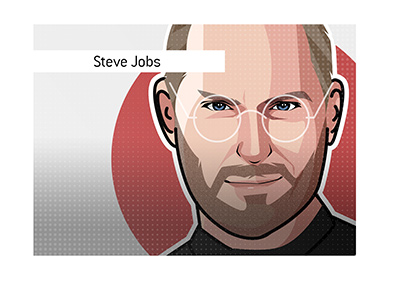 Apple is currently the most valuable company in the world, with a market cap that sits at nearly $3 trillion.
It's hard to imagine, a little over 25 years ago, that a $150 million investment in their company would be such a big deal.
-
Ask any Apple fan about the 1997 Boston Macworld Expo on August 6th, 1997, and they'll likely know why this date was significant.
Steve Jobs had just re-established himself as the leader of Apple earlier this summer, after former CEO Gil Amelio had been kicked out.
The Boston Macworld Expo in August of 1997 was to be Jobs' first formal appearance as the new leader of the company (he would be named interim CEO later in the year), and he had something big planned.
The reality of the situation was that Apple was not doing well at the time.
One of the things that was bogging Apple down was their long-running feud with Microsoft, which had stretched for almost a decade.
In 1997, Microsoft was doing great, as their Windows 95 operating system was a smash.
How would Apple and Steve Jobs compete against the mighty behemoth that was Microsoft?
-
The reality was that Jobs and Bill Gates (CEO of Microsoft at the time) had agreed to work together, and the 1997 Boston Macworld Expo was where the terms of their arrangement would be released.
For the die-hard Apple fans in attendance, they couldn't believe it when the face of Bill Gates, their mortal enemy, appeared in a massive television screen at the Apple presentation, piped in via sattelite.
Boos erupted when it was announced that Microsoft and Apple had entered into an agreement - how could this be?
As part of their arrangement, Microsoft had agreed to buy $150 worth of non-voting shares in Apple. It wasn't a make-or-break amount of cash for Apple, though it certainly helped to prop up their cash reserves.
More importantly, the two companies agreed to a number of other terms, including:
1) Apple would drop its lawsuit against Microsoft (for allegedly copying the look of the Mac operating system)
2) Microsoft would agree to support Office for the Mac for a minimum of 5 years
3) Apple would agree to support Internet Explorer for the Mac
-
In 2003, Microsoft would sell all of their shares in Apple for $550 million, which was a nice, tidy profit.
If they had held onto their shares, however, Microsoft's stake in Apple would have been worth well north of $100 billion.
-
For Apple, this deal was important as it allowed them to get rid of some of the baggage that had dogged the company for years, and also allowed new CEO Steve Jobs to re-focus Apple.
The first iPod would be released in 2001, followed by the first iPhone in 2007, and the rest is history.
Filed under:
General Knowledge