A Look at the World's Fastest Growing Sport
You may not watch the UFC, but you almost certainly know somebody who is a die-hard fan.
The UFC (Ultimate Fighting Championship) was founded in November of 1993 by a company called WOW Promotions. WOW Promotions teamed up with SEG (Semaphore Entertainment Group) to produce the first event, UFC 1, in November of 1993.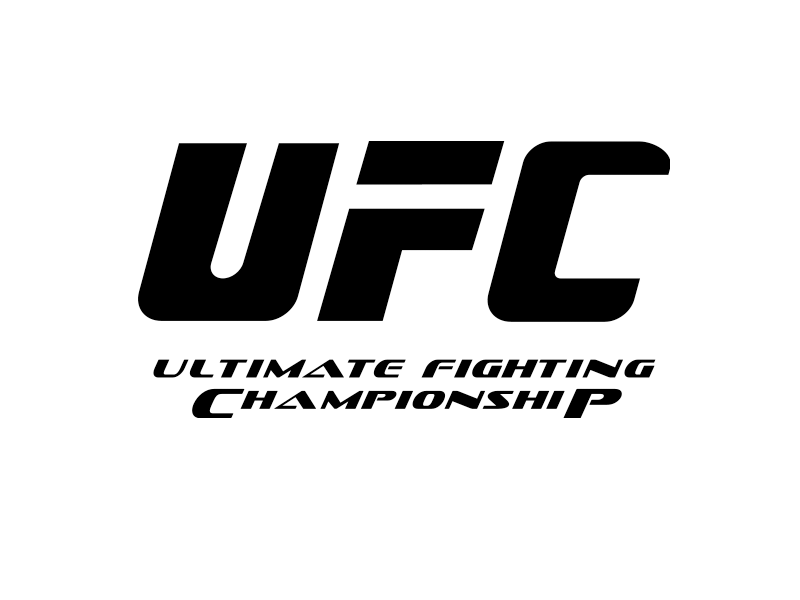 The UFC, which was originally billed as being "no holds barred", immediately found some success on PPV (Pay Per View). This drew the attention of some politicians, namely John McCain, who famously called the UFC "human cockfighting" and sent letters out to all 50 governors, asking them to ban the UFC.
A number of states did end up banning "no-holds-barred" fighting, which ultimately forced the UFC to change a number of their rules. Kicks to the groin, kicks in the head to downed opponents and hair pulling were out - mandatory gloves and increased co-operation with state athletic commissions were in. Battling back against these bans tapped out SEG, who eventually sold the company to Station Casino executives Frank and Lorenzo Fertitta and Dana White in January of 2001. The Fertittas created Zuffa, LLC and purchased for the UFC for $2 million - Zuffa, LLC is still the parent company of the UFC today, over ten years later.
The UFC wasn't an immediate success for Zuffa, LLC - far from it. The company was losing money hand over fist in its early days of owning the UFC. Zuffa's big break came in the form of "The Ultimate Fighter" reality show, which ended up producing one of the greatest fights the promotion has ever seen, Griffin vs Bonnar I.
Names like Tito Ortiz, Chuck Liddell, Randy Couture, Georges St. Pierre and Brock Lesnar have helped build the UFC into what it is today - the world's fastest growing sport. The business savvy of the Fertitta brothers and the unending drive of Dana White have also helped to turn the UFC into the money-making machine that it is today.
--
Let's take a look at the UFC's finances (as best as we can) and their current debt situation.
Zuffa, LLC is a privately held company, meaning that they don't have to file annual reports to the public.
The company, however, has issued debt in the past, which means that S&P (Standard & Poor's) has a rating on the company.
Note: Mark Cuban purchased Zuffa bonds back in 2009. Amongst other things, Cuban is an owner of HDNet, which is heavily involved in the production and airing of MMA programming
S&P currently has a rating of "BB" for Zuffa, LLC. Here is the scale of S&P ratings:
AAA, AA+, AA, AA-, A+, A, A-, BBB+, BBB, BBB-, BB+, BB, BB-, B+, B, B-, CCC to C, D (Default)
So, as you can see, BB is somewhere in the middle.
Here is what S&P has to say about the "BB" rating:
"an obligor rated 'BB' is less vulnerable in the near term than other lower-rated obligors. However, it faces major ongoing uncertainties and exposure to adverse business, financial, or economic conditions, which could lead to the obligor's inadequate capacity to meet its financial commitments."
Companies with a rating of "BB" had a median default rate of 0.83% from 1981-2008.
In their most recent report on Zuffa, LLC, S&P maintained their BB rating due to the company's "strong EBITDA margin" and "healthy cash flow".
Note: S&P upgraded Zuffa from BB- to BB back in December of 2010
S&P cited the UFC's recent 7-year deal with Fox as a catalyst for future growth. The deal will reportedly pay the UFC $100 million/yr. In exchange, Fox will host four UFC events on "Big Fox" (the main Fox channel) per year, while thousands of hours per year in programming will be aired on other Fox channels (Fuel TV, etc).
According to S&P, the UFC has a 75/25 mix when it comes to their revenues - 75% of their revenues currently come from PPVs, while the additional 25% comes from everything else (sponsorships, TV deals, merchandising, etc). The deal with Fox is not only expected to build new marketable stars and increase PPV revenues, but it will also help to equalize the UFC's revenue base through increased sponsorship and TV rights revenues.
The UFC's event-driven model took a hit in 2011 thanks to numerous injuries and changes to big main events. Brock Lesnar and Georges St. Pierre, the UFC's two biggest stars in terms of PPV drawing power, both missed parts of 2011 thanks to injury.
Let's take a look at the UFC's PPV numbers in 2010 and 2011:
2010 - 9.3 million PPV buys over 15 events
2011 - 6.7 million PPV buys over 14 events
With Brock Lesnar's recent retirement and Georges St. Pierre's major knee injury, don't expect too much of a rebound in 2012. Having said that, the company's new Fox deal will help to soften the blow, plus it will allow the company to focus on building up some new stars. The increased exposure for the UFC on Fox should help to generate increased sponsorship revenues for both the fighters and Zuffa, LLC as well.
Another positive development for the UFC/Zuffa - the successful move into Brazil, which just recently hosted its first event in a number of years. The UFC signed a TV deal with Rede Globo, and the deal is already paying dividends - it's estimated that 60 million Brazilians watched Junior dos Santos defeat Cain Velasquez in the first UFC on Fox event.
--
According to S&P, Zuffa, LLC had $1 million of availability under its $50 million revolving credit facility as of June 30th, 2011.
The company also has a $425 million term loan due in 2015.
S&P is confident that Zuffa, LLC will be able to meet its loan obligations over the near-term.
Why does the UFC have an outstanding $425 million loan? Due to their private structure, the UFC doesn't have to tell us, but you can guess that it likely has something to do with the purchases of rival promotions such as PRIDE, WEC and Strikeforce over the past number of years. Thanks to these purchases, the UFC basically has zero competition at this point.
--
We've listed the positives that S&P noted - now let's look at the potential issues that could face Zuffa going forward:
-"vulnerability to changing consumer preferences and susceptibility to variability in discretionary spending" (translation: consumers may get bored and move on to something else and/or may not be able to afford UFC PPVs due to a weak economy)
-potential weakness in the company's event-driven model (more injuries/lack of big-name stars such as GSP and Lesnar could translate into another subpar year for PPV buyrates) *subpar by the UFC's lofty standards anyways
-preserving the "current regulatory acceptance of the sport". As Dana White likes to say, there has never been a death or serious injury in the history of the UFC, but if one of those two things ever did occur, the UFC would instantly find itself in the crosshairs of politicians and parent groups once again
-being unable to build up new stars that appeal to the 18-34 age demographic. Brock Lesnar is out. GSP is hurt. Who does the UFC currently have on their roster that could potentially turn into a mega-star? Jon Jones seems to be on his way. Alistair Overeem? Nick Diaz? All three have potential, but it's going to be very hard finding someone to replace Brock Lesnar.
--
Overall, despite a bunch of key injuries over the past 12 months, the UFC continues to build business momentum thanks to their new deal with Fox and their aggressive incursion into markets such as Brazil.
--
In case you were wondering, here is Zuffa's rumored ownership structure:
Lorenzo Fertitta - 40.5%
Frank Fertitta III - 40.5%
Flash Entertainment - 10%
Dana White - 9%
Zuffa, LLC has publicly stated that they have no plans to sell any more pieces of their company. Flash Entertainment purchased a 10% stake in the company in early 2010 for an undisclosed amount.