What Are The Odds of Mitt Romney Winning in 2012?
It appears extremely likely at this point that Mitt Romney will secure the Republican Presidential nomination.
Romney appears to have beaten back a surprising surge from Rick Santorum, and is now enjoying a comfortable 14 point lead over Santorum in nationwide polls. Barring some sort of major gaffe taking place, Mitt Romney is looking to be President Obama's challenger in the 2012 Presidential election.
The question now becomes - can Mitt Romney win?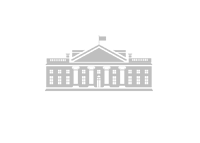 Unfortunately for Republican supporters, their worst case scenario is unfolding right now before their very eyes - the US economy is improving.
Many issues matter to voters, but in the end, the economy sits at the top of the heap. With the US economy showing signs of life, winning the White House in 2012 has become a much tougher endeavor for the Republican party.
You are going to hear plenty of this from President Obama on the campaign trail this year - "the economy was in horrific shape when I took over. It took a while, but the economy is finally starting to show signs of life."
Imagine if the US economy was slipping into another recession right now? Imagine if the economy was still losing jobs? This would give the Republicans a much easier path to victory.
The strengthening US economy has translated into higher approval numbers for Barack Obama, which has translated into this - according to Intrade.com (leading online prediction market),
Obama has a 59.7% chance
of winning re-election in 2012. This is much better than the 48-49% chance that Obama was being given roughly 6 months ago.
Sure, the Republican party has yet to unify behind one candidate, but on the other hand, President Obama has the "incumbent's advantage" and a forthcoming blizzard of funds to campaign with.
Even the most hardened Republican supporter would have to admit that the path to the White House in 2012 will involve a bit of an uphill climb.