Fight Will Likely Serve As Co-Main Event of Card
UFC 217, which will be taking place on November 4th at Madison Square Garden, added its second title match earlier this week when Cody Garbrandt vs TJ Dillashaw was added to the card.
This fight will likely serve as the co-main event, as Michael Bisping vs Georges St. Pierre currently occupies the main event spot.
Garbrandt and Dillashaw were originally supposed to fight in the summer, though Garbrandt had to pull out of the fight due to back issues. With Garbrandt now fully healed, he will finally get his opportunity to defend the Bantamweight title against arch-nemesis TJ Dillashaw.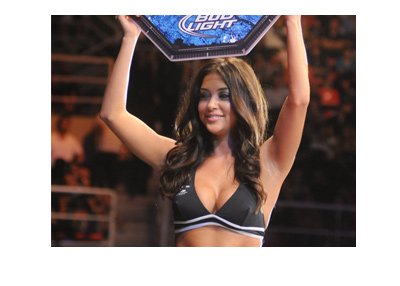 Dillashaw and Garbrandt have a long and contentious history and this fight should add some real heat to the card.
It is likely that the UFC will add a third title fight to this card, and that fight will almost certainly involve Joanna Jedrzejczyk. A fight against Rose Namajunas has been rumored for this card, though nothing has been signed as of yet.
-
As of this moment, the UFC main card looks like this:
Michael Bisping vs Georges St. Pierre
Cody Garbrandt vs TJ Dillashaw
Stephen Thompson vs Jorge Masvidal
Some of the possibilities to be added to the main card include the aforementioned title fight between Joanna Champion and Rose Namajunas, as well as possible fights involving Frankie Edgar (Featherweight title fight against Max Holloway).
All in all, this is going to be another stacked card at Madison Square Garden.
-
The odds for Garbrandt vs Dillashaw are very tight, with Garbrandt having the slight advantage.
Garbrandt is seen as the superior and quicker striker, though Dillashaw is certainly no slouch in this regard. We have to give the edge here to Garbrandt, as he made Cruz look silly over the bulk of their five round fight.
Dillashaw, however, gets the distinct edge when it comes to the grappling side of things. If Dillashaw can take the fight to the ground, he will certainly have the edge. If Garbrandt can remain elusive and keep the fight standing, Dillashaw is likely going to be in trouble.
Here are the betting odds for this fight:
Cody Garbrandt, -130
TJ Dillashaw, +110
Obviously this fight could go either way, as evidenced by the odds. Personally I like Dillashaw's heavy ground game and feel like he will win the fight by grinding out Garbrandt on the ground. Take the former champion +110.