Definition of Canadian Tire Triangle Mastercard
What is the Canadian Tire Triangle Mastercard? What are the benefits of the Canadian Tire Triangle Mastercard?
Canadian Tire is an institution in Canada - a publicly traded company that has roughly 1,700 stores, including over 500 Canadian Tire stores, nearly 400 Mark's stores and more.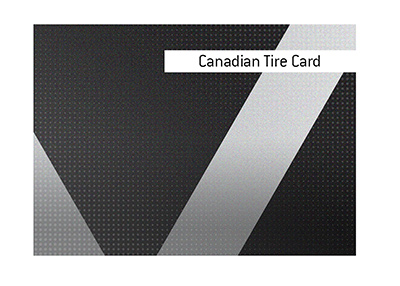 In addition to their retail operations, Canadian Tire also has a "Canadian Tire Bank", where they offer three separate credit cards - the Triangle, the Triangle World and the Triangle World Elite Mastercards.
The Triangle Mastercard is the company's most popular offering, as the card offers no annual fee and cash back at participating retailers and gas stations. In addition, the card offers no fee/interest financing on qualifying purchases of $200 or more at participating retailers.
To start, this card offers 4% in Canadian Tire money at these participating retailers: Canadian Tire, Sport Check, Atmosphere, Sports Rousseau, Hockey Experts, L'Entrepot du Hockey and other participating stores. This Canadian Tire money can be redeemed at the same stores.
Canadian Tire also owns a large number of gas stations, and this card offers 5 cents per litre back at Gas+ and participating gas stations. Even if you pay with cash or debit, you will still save up to 4.5 cents per litre if you are a cardholder.
The Canadian Tire Triangle Mastercard also gives you the opportunity to finance large purchases through participating retailers such as Canadian Trie and Hockey Experts without paying any interest or fees.
If you spend between $200-$499 on a single item at this store, you will get 12 equal monthly payments to pay it off, without being burdened by interest.
If you spend over $500 on a big item purchase at any of the participating retailers, you will get 24 equal monthly payments to pay it off.
-
As mentioned, there is no annual fee on this card.
There are other perks available as well, including no-receipt returns and access to exclusive "Triangle" events.
-
This card is aimed at people who make frequent purchases on their credit cards at Canadian Tire and Canadian Tire affiliate locations.
--
Davemanuel.com Articles That Mention
Canadian Tire Triangle Mastercard:
None