Definition of GPP
What is a "GPP" as it applies to the world of daily fantasy sports? What is the definition of a "GPP"?
In the world of daily fantasy sports, "GPP" refers to a tournament that has a guaranteed prize pool and a large number of entrants. In a "GPP", a very small investment could potentially lead to a very big payday.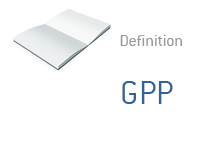 For instance - as of this moment, Draftkings is hosting a $120k NBA event called the "Crossover". This event, which is a "GPP", has a total guaranteed prize pool of $120,000 and costs $20 to enter.
So, if you pay $20 to enter this tournament and end up winning, you would walk away with a payday of $20,000.
The obvious advantage to entering a "GPP" is that you could potentially win a great deal of money for a very small investment. Each year, the major daily fantasy sites mint new millionaires who have taken down very large GPP events.
The disadvantage, of course, is that the fields for these big GPP events are very large and you would likely need to beat thousands of other players in order to win.
--
Davemanuel.com Articles That Mention
GPP:
My Prediction on the Microsoft / Yahoo Deal