A Schedule 13G filing released earlier today by the SEC reveals that SAC Capital Advisors LP now owns a 9.5% stake in Talbots, Inc. (TLB)
According to the filing, April 7th, 2010 represented the date in which SAC Capital was required to file a 13G.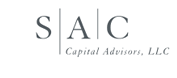 The filing reveals that SAC Capital Advisors LP and its associated funds own 6,294,268 shares of the company, while CR Intrinsic Investors, LLC owns 135,963 warrant Shares. The 6,430,231 share total also includes "1,325,000 Shares subject to call options held by SAC Capital Associates."
At the end of the 12/31/09 quarter, SAC Capital revealed that they owned 370,500 call options in TLB that were valued at $3,301,000. In addition, they also revealed a 320 share position in the common stock.
Of the 63 funds that we track in our database, four (including SAC) held TLB common stock at the end of Q4/09. They were:
SAC Capital Advisors LP (320 shares, 370,500 call options)
Citadel Advisors LLC (1,475,843 shares)
Diamondback Capital Management LLC (10,589 common shares, 200,000 call options)
Black River Asset Management LLC (5,700 shares)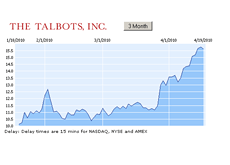 Talbots Inc. has been on a roll as of late, trading up from about $11.50 to its current price of $15.60 in just the past couple of weeks. The women's clothing retailer recently posted a better-than-expected quarterly profit and seems to be in the middle of a significant turnaround. The stock, which was trading for about $2 less than a year ago, has dramatically rebounded over the past 11-12 months.
Note: this was a 13G filing, meaning that this is a passive investment for SAC Capital (meaning that they won't be looking to exert control).
Source:
SAC Capital Schedule 13G Filing for TLB
TLB Quote