TD Waterhouse Dings Me $25 For a "Quarterly Inactivity Fee"
So I log into my TD Waterhouse Account (Canada) that I rarely use and notice this little gem:
"15-Mar-2010 | INACTIVITY FEE | -$25.00"
My first reaction was "What the hell is this?"
I decide to bring up the "Standard Commission and Fee Schedule" for this "discount" brokerage (lol).
The first thing that I read is "Review our competitive Commission and Fee Schedule below" (double LOL).
I scroll down past their OUTLANDISH commissions ($39 + $0.07/sh to purchase a US equity that trades between $20.01-$30?) and arrive at the section that deals with inactivity fees. Here you go:
"Inactivity fee (per calendar quarter)
A quarterly inactivity fee of $25 will be applied to your non-registered investment account, when your total account balances with TD Waterhouse Discount Brokerage are less than $10,000 CDN.
This fee will be waived when you meet any of the following conditions: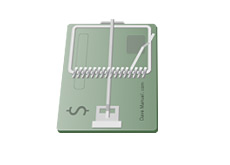 -You are registered for TD Waterhouse eServices
-You also hold a TD Waterhouse Discount Brokerage registered account
-Your account has been open for less than 6 months
-You have completed 2 or more commissionable trades7 in the preceding 6 months
-You are a Senior (60 years of age or older)
-You are enrolled in a Systematic Investment Plan(SIP)"
Background - I have a discount brokerage elsewhere that I do my trading through. I just thought that I would buy a no-load fund through this site (which I did), as I have had an active brokerage account with TD Waterhouse for many years.
More background - I have been a faithful customer of TD Bank for nearly 15 years. I have multiple bank accounts (business, personal, etc) that I am charged an exorbitant amount of monthly fees for the privilege of using.
That's my own fault - I could move the accounts if I wanted.
However, I have more than a bit of a problem with TD Waterhouse charging me an inactivity fee.
Couldn't we add something like this to their list of reasons why the inactivity fee will be waived?
"You are a long-time TD Bank customer who thoughtfully pays us over $1,000 in total fees annually. You have graciously deposited your money at our bank, which we use to generate profits through the issuance of mortgages, loans, etc. If people like you chose not to deposit money with us, we would be out of business. For this reason, we will be waiving your inactivity fee."
It's a bit hard to stomach these fees and commissions when the competition charges SO much less.
TD Waterhouse may or may not waive this fee if I called them up, but that's not the point. It's ridiculous to begin with. How do they justify an inactivity fee anyways? I have money in the account - it's not like it's at a zero balance or something.
I shudder to think at the money that TD Waterhouse (Canada) makes from their $40+ equity trades and other outrageous fees.
Here is the page that lists the "competitive" commission and fee structure at TD Waterhouse:
TD Waterhouse Commission Schedule