Bill and Melinda Gates Foundation Trust Purchased GS, MON and ECL in Q2
The Bill and Melinda Gates Foundation Trust filed their quarterly 13F-HR earlier this week, which means that we get to take a look inside the inner workings of the trust to see what is being bought and sold.
In total, the Trust opened three new positions. They were:
Ecolab Inc. (ECL) - 2,500,000 shares, $112,275,000 total value
Goldman Sachs Group Inc (GS) - 500,000 shares, $65,635,000 total value
Monsanto Company (MON) - 500,000 shares, $23,110,000 total value
In addition, the trust also "closed" one position - XTO, as the company was purchased by Exxon for around $41 billion.
--
The Bill & Melinda Gates Foundation Trust also made changes to four of their existing positions (2 additions and 2 reductions).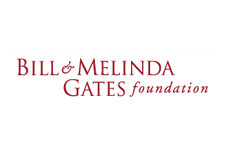 The additions were:
+858,858 shares of XOM
+328,622 shares of KOF
-2,499,500 shares of BRK-A
-250,000 shares of MTB
note: the additional XOM shares are likely due to the XOM/XTO deal, as it was an all-stock deal.
note #2: the Trust did not sell one single share of BP during Q2
--
Bill Gates does not directly invest the money in the Trust, but he is closely involved in helping to determine the overall direction of the investments that are being made.