First Debate Set To Take Place on October 3rd, 2012
Now that the Republican and Democratic National Conventions are in the rearview mirror, the American people can now look forward to the Presidential and Vice-Presidential debates. We've heard from Romney, Ryan, Obama and Biden at their party conventions, but now it's time to see them square off in debates.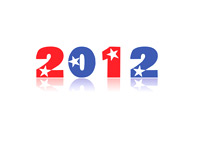 Four debates are scheduled for this election - three Presidential debates and one Vice-Presidential debate.
Here is the schedule:
Presidential Debate #1
Date:
October 3rd, 2012
Time: 9:00-10:30 pm EST
Location: University of Denver
Moderator: Jim Lehrer
Topic: Domestic Policy
Vice Presidential Debate
Date:
October 11th, 2012
Time: 9:00-10:30 pm EST
Location: Centre College, Kentucky
Moderator: Martha Raddatz
Topic: Foreign and Domestic Policy
Presidential Debate #2
Date:
October 16th, 2012
Time: 9:00-10:30 pm EST
Location: Hofstra University, New York
Moderator: Candy Crowley
Topic: Foreign and Domestic Policy
Presidential Debate #3
Date:
October 22nd, 2012
Time: 9:00-10:30 pm EST
Location: Lynn University, Florida
Moderator: Bob Schieffer
Topic: Foreign Policy