These Firms Owned Rare Earth Stocks Early
In case you haven't noticed, "rare earth" stocks have been on an absolute rampage over the past few months.
Rare earths are a group of 17 metals that include the likes of neodymium and erbium. Many devices and gadgets rely in on components that are made from rare earth in order to function properly.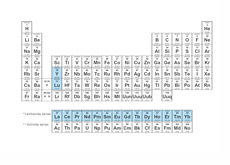 Demand for rare earths has grown over the past number of years due to the rise in popularity of laptops and cell phones. Much of the world relies on China for their supply of rare earths, as China is able to mine the rare earths at a lower cost, plus they have lower environmental standards.
In September, word leaked that China had stopped its exports of rare earths to Japan due to a "diplomatic spat". Considering that China meets roughly 90% of the global demand for rare earths, this created a bit of a hysteria and resulted in many investors piling into companies with rare earths exposure, as people figure that the world may have to look elsewhere if China's restrictions on rare-earth exports continues.
Let's look at some of the recent moves of the rare earth stocks:
MCP - $27.80 (Dec 3) to $54.50
AVL - $4.02 (Dec 3) to $6.53
REE - $9.82 (Dec 3) to $14.70
Now let's look at which of the 97 hedge funds and other institutional investors that we currently track owned these three companies at the end of Q3/2010 (hint, not many):
MCP -
1) CITADEL ADVISORS LLC (298 shares)
2) D. E. Shaw & Co., INC. (625,271 shares)
3) FMR LLC (1,595,500 shares)
4) GOLDMAN SACHS GROUP INC (147,971 shares)
AVL -
None.
REE -
1) Fox Point Capital Management LLC (16,900 shares)
--
Don't feel bad if you missed the move in the rare earth stocks, as most institutional investors look to have missed the move as well.
Source:
Manuel Fund Report