January 9th, 2012 2:37 am EST - By Dave Manuel

NHL Franchise Values Have Soared In the Past Seven Years




Filed Under>> The Business of Sports

--

On September 16th, 2004, the NHL (National Hockey League) locked out their players.

The NHL, led by Commissioner Gary Bettman, wanted to link player costs to league revenues in an effort to attain "cost certainty". The players, on the other hand, wanted nothing to do with a salary cap, which is what they claimed that "cost certainty" would represent.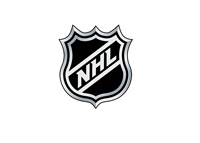 Both sides were prepared for a lengthy battle. In the end, an apocalyptic labor dispute ensued, lasting a total of 44+ weeks and wiping out the entirety of the 2004-05 season. It would be the first time that a major North American sports league had wiped out an entire season due labor strife.

--

In the end, the players caved and the owners got exactly what they wanted - cost certainty.

The new CBA (Collective Bargaining Agreement) included a hard cap (based on the league's revenues from the previous season) as well as a salary floor (minimum amount that teams can spend on players).

So - how has this new CBA impacted franchise values and net operating income? Let's take a look.

Prior to the 2004-05 lockout, the average NHL franchise was worth $163.3 million.

The three most valuable teams were:

New York Rangers - $282.0 million
Toronto Maple Leafs - $280.0 million
Philadelphia Flyers - $264.0 million

The three least valuable teams were:

Carolina Hurricanes - $100.0 million
Pittsburgh Penguins - $101.0 million
Buffalo Sabres - $103.0 million

Fast forward to current day. According to Forbes, the average NHL franchise is valued at $239.83 million, based on the numbers generated from the 2010-2011 season. This means that the average NHL franchise has increased nearly 47% in seven years. This appreciation has easily outpaced the rate of inflation ($1 of 2003 dollars is worth about $1.20 now).

Let's look at the three most valuable franchises at present:

Toronto Maple Leafs, $521 million
New York Rangers, $507 million
Montreal Canadiens, $445 million

The Maple Leafs have increased 86.0% in value since before the 2004-05 lockout, while the Rangers have increased 80% and the Canadiens have increased a whopping 128.2%.

The three least valuable franchises present day are:

Phoenix Coyotes, $134 million
New York Islanders, $149 million
Columbus Blue Jackets, $152 million

--

The combination of rising revenues and restrained player costs have conspired to greatly increase the net operating incomes of a number of teams, especially those in the "big" hockey markets.

Prior to the 2004-05 lockout taking place, the average NHL team was bringing in $74.6 million/year in revenues, for a total of $2.24 billion.

In the 2010-11 season, the average NHL team took in $103.5 million in revenues, for a total of $3.1 billion. The NHL has enjoyed a resurgence over the past 6-7 years thanks to new fan-friendly rules, innovations such as the "Winter Classic" and exciting new stars such as Sidney Crosby and Alexander Ovechkin.

NHL franchises, on average, are much more profitable than they were prior to the lockout taking place.

According to Forbes, the average NHL team posted a net operating income (earnings before interest, taxes, depreciation and amortization) of -$3.2 million during the 2003-04 season. According to Forbes, NHL teams lost a total of $96 million during the 2003-04 season.

Fast forward to present day. According to Forbes, the average NHL team made $4.29 million last year, for a total of $128.8 million in total net operating income.

Thanks to cost certainty, the teams that are bringing in the most revenues are absolutely killing it. Here are the top five revenue teams for last season, along with their net operating income:

Toronto Maple Leafs, $193 million Revenues, $81.8 million Operating Income

New York Rangers, $169 million Revenues, $41.4 million Operating Income

Montreal Canadiens, $165 million Revenues, $47.7 million Operating Income

Vancouver Canucks, $146 million Revenues, $23.5 million Operating Income

Detroit Red Wings, $127 million Revenues, $16.3 million Operating Income

As you can imagine, the teams with the lowest revenues are all losing money, as they are forced to "spend to the floor", per the CBA. The "salary floor" is fixed at $16 million below the cap (the current cap is $64.3 million), which means that teams must spend at least $48.3 million in player salaries.

Here are the five bottom revenue teams as of the 2010-11 season:

New York Islanders, $63 million Revenues, -$8.1 million Operating Income

Phoenix Coyotes, $70 million Revenues, -$24.4 million Operating Income

Winnipeg Jets, $71 million Revenues, -$5.2 million Operating Income

St. Louis Blues, $78 million Revenues, -$2.7 million Operating Income

Columbus Blue Jackets, $80 million Revenues, -$13.7 million Operating Income

During the 2003-04 season, a total of 17 teams (according to Forbes) posted negative net income.

During the 2010-11 season, a total of 18 teams posted negative net income.

--

There is another battle over the CBA brewing, as the current deal expires at the end of this season.

Currently the NHL players are entitled to a maximum of 57% of all revenues. There is some talk that the owners want to "tweak" the CBA in order to bring player costs down to closer to 50% of revenues.

NHL owners will likely point to the fact that there are 18 teams in the league that are reportedly posting negative operating income as the reason why the CBA should be tweaked (in the owner's favor, of course).

NHL players, on the other hand, will likely point to the surge in revenues and positive overall operating income as signs that they should not be forced to take a smaller percentage of league revenues.

One thing is for sure - the new CBA has been very, very kind to the teams that brings in the most revenues.

--

Here is the change in NHL franchise values since the 2003-04 season:

Pittsburgh Penguins, $264 Million, 161.4%
Montreal Canadiens, $445 Million, 128.2%
Edmonton Oilers, $212 Million, 103.8%
Vancouver Canucks, $300 Million, 102.7%
Washington Capitals, $225 Million, 95.7%
Calgary Flames, $220 Million, 89.7%
Toronto Maple Leafs, $521 Million, 86.1%
New York Rangers, $507 Million, 79.8%
Chicago Blackhawks, $306 Million, 71.9%
Carolina Hurricanes, $169 Million, 69.0%
Buffalo Sabres, $173 Million, 68.0%
Anaheim Ducks, $181 Million, 67.6%
Ottawa Senators, $201 Million, 60.8%
Atlanta Thrashers, $164 Million, 54.7%
Nashville Predators, $163 Million, 46.8%
New Jersey Devils, $181 Million, 46.0%
San Jose Sharks, $211 Million, 41.6%
Boston Bruins, $325 Million, 37.7%
Detroit Red Wings, $336 Million, 35.5%
Florida Panthers, $162 Million, 33.9%
Minnesota Wild, $213 Million, 30.7%
Los Angeles Kings, $232 Million, 20.2%
Tampa Bay Lightning, $174 Million, 16.0%
St. Louis Blues, $157 Million, 12.1%
Philadelphia Flyers, $290 Million, 9.8%
Columbus Blue Jackets, $152 Million, 9.4%
Phoenix Coyotes, $134 Million, -1.5%
New York Islanders, $149 Million, -6.9%
Dallas Stars, $230 Million, -11.2%
Colorado Avalanche, $198 Million, -19.5%

Source: Forbes.com - The Business of Hockey: Team Values Hit All-Time High