Elitetrader (www.elitetrader.com): A Valuable Online Resource for Any Investor or Trader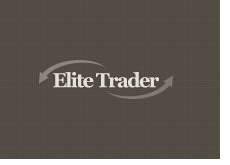 Back in the "glory days" of the first Internet boom, there were plenty of places to go to have a conversation about stocks online. Everyone was fairly serious about the stock market, and people wanted to discuss their stocks. There was Raging Bull (which subsequently sold to CMGI), there was Silicon Investor (which sold to CNET) and there was the Yahoo message boards. All three of these places were buzzing with activity. I mean, pretty much everyone owned Internet stocks either directly or indirectly back then. The stock market was the national past-time.
Then, the crash happened. As is normally the case with any mania, most people got in right at the top, so most people lost money. The stock market became reviled and ignored, and no one wanted to discuss stocks online anymore. Silicon Investor became a shell of its former shelf, and Raging Bull became a haven for spammers and hypesters.
One message board has risen above all of the rest though, and continues to be a valuable resource even in this day and age. That message board is Elitetrader.com. Elitetrader provides both the most insightful commentary and in-depth discussions of any stock market message board on the Internet. The moderators on that site do a good job of keeping it spam-free, and the contributors to the site for the most part add a great deal to the discussion. There are numerous contributors to that site who run hedge funds and multi-million dollar trading accounts, and know what they are talking about.
Elitetrader is the only stock market discussion board that I read these days, and in my opinion, it's because the other boards just aren't worth my time. If you are serious about the markets then I would bookmark Elitetrader.com.
Filed under:
Company Reviews