Be Your Own Guru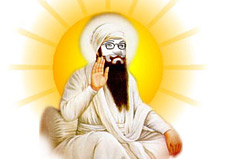 "Gurus" are a dime a dozen when it comes to making money on the Internet.
Everyone has an ebook that they want to sell you. Everyone has all of the secrets that you would ever need to make millions online. And they all want to charge you $79 to buy the ebook.
Which begs the question.. if they were making millions on the Internet, would they really waste their time peddling their ebooks? I know I wouldn't. I'd be flying around the world, completing deals or lying on the beach somewhere. I certainly wouldn't be worried about selling $79 ebooks and all of the associated crap that comes with selling such an ebook.
I never bought one ebook. All of the information that you need to make money online is available for free. It's all out there. Everything. And you don't have to spend a dime for it.
How to master SEO, how to master PPC, how to find the best programs to work with.. it's all available online, and it's all there for free.
And you don't have to pay a Guru a cent.
Filed under:
Motivational
|
Stock Market Education
|
General Knowledge