Visa Files for IPO; Will Be Largest US Initial Public Offering Ever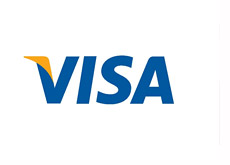 Markets in turmoil? Who cares?
Visa filed proposed terms on Monday with the Securities and Exchange Commission to raise as much as $18.76 billion dollars in an initial public offering.
The company would trade under the symbol "V" on the New York Stock Exchange. There are going to be 406 million shares offered to the public at a price of between $37 - $42 (I would bet money that this IPO prices near the top of its range).
There are numerous underwriters, as you would expect with an IPO of this size. The lead underwriters will be Goldman Sachs and JPMorgan Chase.
The IPO is expected to price on March 19th and be available for trading on the 20th.
The largest public offering in the United States previous to this was AT & T Wireless Services which raised $10.6 billion dollars in 2000. The largest global public offering was Industrial & Commercial Bank of China in 2006, which ended up raising $21.9 billion dollars.
Expect a large amount of interest in this offering, especially given the extremely strong performance of Mastercard after its May 2006 IPO. Mastercard traded up 17% on its first day of trading. Approximately a year and a half later, Mastercard is currently trading at $198.45, up substantially from its initial public offering price of $39.00. Many people missed out on the Mastercard offering and will not do the same with Visa. I would expect a very strong performance on its opening day of trading as well.
Visa has the largest market share of any credit card company in the world. According to The Nilson Report on card companies, Visa had a 44% market share in the US in 2006 in the credit card market, and a 48% market share in the U.S. debit card market.
This should be a strong IPO, and I will be buying some Visa for myself.
Filed under:
General Market News