Can The Markets Rebound in 2009?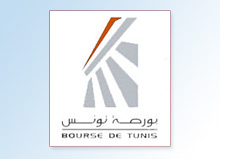 2008 was an absolutely horrific year for the global markets, and it should come as no surprise that the vast majority of major market indexes were down in 2008.
In fact, of all of the stock markets throughout the world, only one managed to escape the negative effects of the crushing credit crisis and global recession - Tunisia.
Tunisia saw a return of 10% in 2008. This was far and away the best performance of the year - Costa Rica was the next on the list, and their major index lost 4% on the year.
Many people don't even realize that Tunisia has a stock exchange, but they'll have bragging rights throughout all of 2009. While the rest of the planet buckled under the strain of a global recession, Tunisia managed to outperform by a great deal.
Some of the other countries that managed to do relatively well in 2008 included:
Morocco, -6%
Venezuela, -9%
Botswana, -15%
Lebanon, -21%
Ok, ok - not exactly major indexes, but you get the point.
Everyone knows that countries such as the United States, Canada, Russia and the UK all took their licks in 2008 and shed trillions of dollars in total value.
Which countries fared the worst?
The title of #1 biggest loser in 2008 belongs to Iceland. Iceland dropped a staggering 94% in 2008 - citizens of the country watched as their banks buckled under the load of the staggering debts that they carried, and the nation's wealth was basically wiped out overnight.
Bulgaria, Ukraine, UAE, Serbia, Lithuania and Romania all dropped at least 70%.
The list was rounded out by Slovenia (-68%), Vietnam (-67%) and Greece (-66%).
Many of these countries saw their exchanges plummet in value as foreign investors pulled their capital out of the country. Currencies weakened in value and commodity prices tanked, all helping to create a nightmare scenario for many countries.
Russia probably took the biggest hit of any major economy, as their major indexes were trampled by a rapid decline in commodity prices, especially oil.
What is your take for 2009?
More of the same, or will the global markets stage a rebound?
Source: BBC -
Stock Markets in 2008 - a year to forget or learn from?
Filed under:
General Market News
|
General Knowledge