10.5% Unemployment Rate For California in February 2009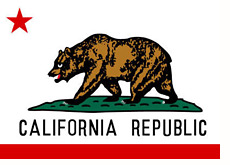 When it comes to this economic downturn, everything seems to be worse in California.
California, along with Nevada and Florida, have been the three hardest hit states in the real estate downturn.
Due to a staggering drop in revenues, California has had to fight the hardest to close its budget gap.
On top of that, California has one of the highest unemployment rates in the country, coming in at a whopping 10.5% in February.
Based on the numbers from January of 2009, California was one of four states to have an unemployment rate of over 10%.
In January, Michigan led the way with an unemployment rate of 11.6%, while South Carolina (10.4%), Rhode Island (10.3%) and California (10.1%) rounded out the top four. The numbers got worse for California in February, as businesses continued to lay off workers in droves.
Some counties in California currently possess an unemployment rate of over 20%. Trinity (21.2%), Imperial (24.5%), and Colusa (26.6%) all hold that distinction.
This is the highest unemployment rate that California has seen in the past 25 years, and there is a distinct possibility that it will end up topping the 11% unemployment rate that was witnessed in late 1982.
To give you an idea of how bad things have gotten in California over the past few years - the official unemployment rate in January of 2006 in California was 4.8%.
Keep in mind as well that the 10.5% number is the U-3 unemployment rate for California. The U-3 number does not include discouraged workers, marginally affected workers and those who are wanting full-time work but are forced to take part-time jobs for economic reasons. The U-6 number in California,
according to some people
, could be approaching 20%. (For a detailed explanation of the U-6 number,
please click here
).
The big question is: how much worse will things get in California before they start to get better?
Filed under:
The Economic Meltdown