Bernstein, Rosenberg Both Leaving BofA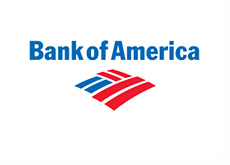 Two of Bank of America's most respected strategists have announced their plans to leave the firm later this year.
Richard Bernstein, who is currently the chief investment strategist for Merrill Lynch / BofA, announced that he will be leaving the firm on April 15th. Bernstein apparently has plans to open his own money management firm.
David Rosenberg, who is currently the company's chief North American economist, will be leaving on May 11th to take a job with Gluskin Sheff + Associates, which is a wealth manager that is based out of Toronto, Canada.
Bank of America swallowed up Merrill Lynch in January, and has since seen many of the top names at Merrill Lynch defect from the firm.
Bernstein and Rosenberg are both leaving the firm after recently having made bearish calls.
Bernstein recently advised investors to sell bank shares, noting that "removing distressed assets from banks' balance sheets is a short-term solution that will prolong a resolution of the credit crisis".
Rosenberg recently opined that he believes that the S&P 500 will fall to 600 in October.
There is no word yet as to who will step in and fill Rosenberg's and Bernstein's shoes at Bank of America.
This is a big loss for BofA, but hardly surprising.
Source:
Bernstein, Rosenberg Plan To Leave Bank of America
Filed under:
General Market News