Finding a Forex Broker in Canada
Click Here To Open a Forex Trading Account

There are many different forex brokers out there.
Some are really good and reputable. Others are shady and need to be avoided.
There are certainly a good number of reputable online forex brokers currently operating in Canada that deserve your business.
Let's go over the two brokers that I have PERSONALLY used that I can recommend: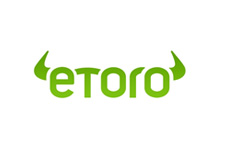 1. Etoro.com (
Click Here To Open an Account
)
Etoro.com currently has five million customers and has processed roughly 200 million trades. If you are looking for a reputable broker - the numbers don't lie.
The site is currently offering an initial welcome bonus of up to $1,000. All you have to do is click through the link at the top of the page and you will be qualified for the offer.
Etoro, which is the official partner of the West Ham United Football Club in the English Premier League, is the world's leading social trading network. This means that the site's customers, who hail from 170 different nations, can copy successful traders automatically or even make money by having people follow their trades. This is a way to make money without doing any additional work.
Etoro, which is backed by several respected venture capital companies, allows you to trade via computer, mobile or tablet - both Android and iOS are offered.
Etoro, which allows you to fund your account with just a bit of money to test things out, offers a bunch of different payment methods, including Visa, Mastercard, Paypal and Skrill.
-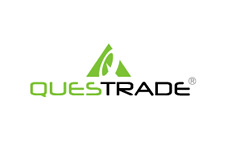 2.
Questrade.com
offers practically everything under one roof - the ability to trade stocks, options and, most importantly, forex.
As per usual with forex brokers, Questrade doesn't charge commissions - instead, they charge a spread between the bid and ask.
One more note about Questrade - their head office is located in Toronto, Ontario.
Click Here to Open an Account with Questrade
--
When choosing your forex broker, take your time, do your research and don't be afraid to give them a call if you have any questions.
Any forex broker that doesn't take the time to answer your questions doesn't deserve your business.
Important Note:
Regulations can change - please make sure to fully research current rules regarding forex brokers in your country before signing up for an account. Also, do your own research before signing up at any brokerage, as I am not a financial professional.
Filed under:
Company Reviews