Markets Tend to Perform Best in January, April and December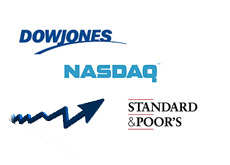 Last week, we dispelled the myth that the major North American stock market indexes perform the worst in October (the worst month is actually September).
This week, I thought that we would take a quick look at the months in which the markets usually perform the best.
There are three months that seem to stand out as being the strongest in terms of overall performance for the three major North American market indexes (DJIA, S&P 500, NASDAQ).
Those months are: January, April and December.
Note: our DJIA data goes back to 1929, our S&P 500 data goes back to 1950, and our NASDAQ data goes back to 1971.
Let's took a look at the historical performance of the three indexes in January:
DJIA +1.1%
NASDAQ +2.87%
S&P 500 +1.08%
Now, here's April:
DJIA +1.44%
NASDAQ +1.5%
S&P 500 +1.51%
Finally, here's December:
DJIA +1.42%
NASDAQ +1.89%
S&P 500 +1.64%
November has also proven to be a strong month historically for the three major indexes, with the NASDAQ (+1.59%) and the S&P 500 (+1.52%) both returning in excess of 1.5%. and the DJIA lagging behind with a still respectable return of 0.79%.
Source:
Dow Jones Industrial Average Historical Data
NASDAQ Historical Data
S&P 500 Historical Data
Filed under:
General Knowledge