Reviews of Quality Forex Brokers
There are literally hundreds of online forex brokers to choose from.
However, when you exclude the undesirable forex brokers, then you are left with a much smaller pool of companies to choose from.
Just like with any other industry, there are really great companies that deserve your business, as well as shady companies that you need to steer clear of.
I mean - this is your hard-earned money that we are talking about. You don't want to give some shady company a chunk of your savings, as you may never see it again.
With that being said, I have included three short reviews below of companies that I have had personal dealings with.
Now, you should always do your own research - however, all three of these companies seem to be legitimate and at least worthy of consideration as your new online forex broker: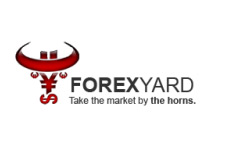 1.
Forexyard
(
9.7/10
)
There are three main reasons why I like Forexyard:
a. Strong customer service (they just responded to one of my questions at noon on a Sunday - that's pretty impressive to me).
b. Quick account opening process (you can be trading within just a few minutes, due to the fact that you can deposit via credit card to fund your account).
c. 10% cashback when you fund your account, up to a maximum of $1,000.
Forexyard has been in business for years now, and they seem to run a pretty tight operation. You should at least consider them as your new forex broker.
Click Here to Open an Account at Forexyard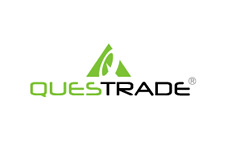 2.
Questrade
(
9.6/10
)
Are you based in Canada? If so, then Questrade would be a great choice for you.
I've personally been trading with the company for nearly a decade now. They originally accepted orphaned Canadian Cybertrader users back in 2001, and have since transitioned in an online brokerage that offers many different products of their own (including forex).
Questrade is based out of Toronto, Canada.
They offer a cash bonus of up to $1,000 when you open your account, as well as online access to 30 different currency pairs, free eSignal charting and low spreads.
If you are based out of Canada, then I would definitely consider giving Questrade a shot.
Click Here to Open an Account at Questrade
Filed under:
Company Reviews