How to Apply For a Gold Card
Click Here To Quickly Apply For a Gold Card
If you want to apply for a credit card that will give your wallet or purse a little bit more prestige, then the American Express gold card is a great choice.
American Express is the most prestigious credit card company in the world, and their brand recognition is second to none.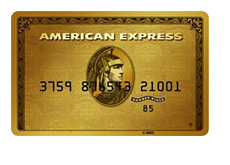 There is a reason why American Express cardholders are so loyal - the company is a step ahead of their competition due to their relentless pursuit of superb customer service and a wide array of perks that give their customers added value.
The American Express Preferred Rewards Gold Card is no different, offering its holders a wide variety of value-added perks.
If you are looking to apply for a gold card, then I wouldn't choose any other company to deal with.
The application process for an Amex gold card is quickly and simple.
Simply click this link
to be taken to the Gold Card application page.
You will then need to fill out a very short application form that should take you no more than five minutes to complete.
Once you click the submit button, American Express will immediately scan the details of your application and tell you within 60 seconds whether or not your application has been approved or declined.
It's just that easy.
The streamlined application process that American Express offers speaks volumes as to how their entire operation is run.
Quick, simple and better than the rest.
Click Here To Apply For a Gold Card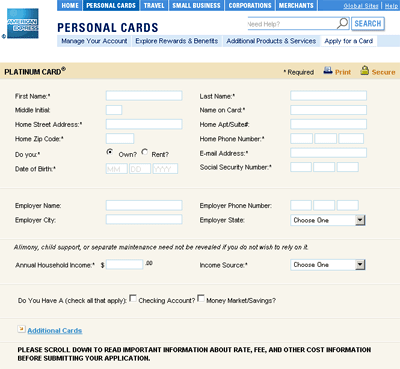 Filed under:
General Knowledge