Barron's Subscription Discounts
Click Here to Qualify for $26/26 Weeks Barron's Offer
Barron's was first published in 1921 by Dow Jones & Company. The magazine was named after Clarence W. Barron, who is considered to be "the founder of modern financial journalism".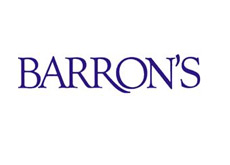 Barron's is owned by the same company that publishes the Wall Street Journal.
If you are reading this article, then there is a good chance that you have already decided to subscribe to Barron's.
Here is the deal that Barron's is currently offering to potential new subscribers:
$1 a Week for 26 Weeks
Sign up today for Barron's and you will receive print offering AS WELL as their digital content for just $26 for the first 26 weeks. This is a limited time offer that is just available to new customers.
Here are some of the items that you will receive with your subscription:
-real-time trading commentary
-unlimited access to Barrons.com digital content
-full access to Barrons.com and the iPad/iPhone apps
Click Here to Qualify for $26/26 Weeks Barron's Offer
--
Barron's is divided into four different sections. They are: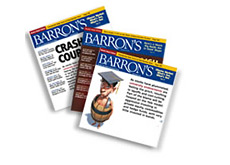 -The Wrap
-Mutual Funds
-Technology Week
-Market Week
If you are looking for a financial publication that tries to maintain the balance between bullishness and bearishness, then Barron's is probably your publication.
Filed under:
Company Reviews