43 States Post Increase in Unemployment Rate in December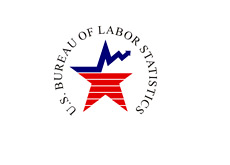 The BLS (Bureau of Labor Statistics) delivered a sobering report on Friday morning.
According to the BLS, a total of 43 states reported an increase in their unemployment rate in December.
Four states managed to register a decrease in their unemployment rate, while three states were unchanged from November of 2009.
Michigan led the way with a December unemployment rate of 14.6%. Compare that to February of 2000 when the state posted an unemployment rate of just 3.2%.
Nevada (13.0%), Rhode Island (12.9%), South Carolina (12.6%) and California (12.4%) all posted unemployment rates in excess of 12% in December as well.
Louisiana and Mississippi both posted increases in their unemployment rate of 0.8% from November of 2009. Connecticut, Tennessee, Massachusetts and West Virginia all posted increases of 0.7% from the month before.
Alabama (+4.5%), Florida (+4.2%), Michigan (+4.4%), Nevada (+4.6%), West Virginia (+4.6%) and Wyoming (+4.3%) posted the largest increases in their state unemployment rates from December 2008 to December of 2009.
These numbers don't really inspire confidence that the national unemployment rate will start trending lower anytime soon.
Source: BLS.gov -
Regional and State Employment and Unemployment (Monthly)
Filed under:
The Economic Meltdown