SEC Voted 3-2 To Approve An Enforcement Action Against Goldman Sachs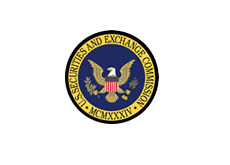 In news that may or may not surprise you, the SEC's vote on whether or not to bring an enforcement action against Goldman Sachs was split down party lines.
According to Businessweek.com, SEC Chairman Mary Schapiro, Luis Aguilar and Elisse Walter all voted in favor of the case. Aguilar and Walter are both Democrat commissioners, while Schapiro is an independent that was appointed by President Barack Obama.
The two dissenting votes were cast by Kathleen Casey and Troy Paredes, who are both Republican commissioners.
According to the article, Schapiro has also sided with Democrats in the past on votes on "restricting bearish stock bets" and encouraging "companies to disclose how climate change may alter financial results."
The SEC filed a civil lawsuit against Goldman Sachs and Fabrice Tourre last week, alleging that the company had misled investors as to John Paulson's role in the ABACUS 2007-AC1 CDO. The SEC alleges that Paulson hand-picked the residential mortgage-backed securities that would comprise ABACUS 2007-AC1, selecting the securities that were most likely to experience "credit events" so that he could profit from his credit default swaps. The SEC claims that Goldman misrepresented to investors in the CDO that ACA Management LLC had acted independently in selecting the mortgage securities that would make up the collateral that would be used for the CDO - in fact, according to the SEC, John Paulson had played a major role, and this fact wasn't revealed to investors.
In addition, the SEC also alleged that ACA Management was led to believe that Paulson & Co Inc. would be a long investor in the CDO, when this obviously wasn't the case.
This action against Goldman Sachs (which reportedly caught the firm off-guard) is thought to be a first glimpse at a tougher, "more adversarial" Securities and Exchange Commission. It is also thought by many that this action was taken in an effort to move along financial regulatory legislation. These people believe that it will be harder to come out against the financial regulatory bill with the recent allegations being made against Goldman Sachs.
The SEC vs Goldman Sachs case gets more interesting by the day..
Source: Businessweek.com -
Goldman Sachs CDO Lawsuit Split SEC Commissioners in 3-2 Vote
Filed under:
Stock Market Scandals