Four Promoters Charged With Manipulation of Microcap Stocks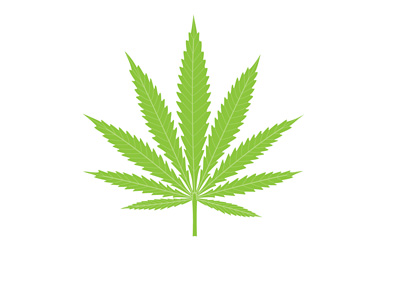 The SEC ("Securities and Exchange Commission") revealed late last week that they had charged four men for the manipulation of various "microcap" stocks, including a number of companies with ties to the medical marijuana industry.
The SEC has previously issued warnings regarding possible scams involving microcap stocks and the marijuana industry. As with all relatively new industries, the SEC is warning that fraudsters will be looking to take advantage of any initial excitement by pushing stock manipulation schemes on the general public. The marijuana industry is no different, as investors have been drawn to the sector thanks to the changes in state laws in Washington and Colorado.
The four promoters that were charged by the SEC - Mikhail Galas, Alexander Hawatmeh, Christopher Mrowca and Tovy Pustovit - allegedly used a number of manipulative tactics, including manipulative matched orders and wash trades, to perpetuate the fraud on the investing public. After working to create false volume in the targeted stocks, the four promoters then engaged in "aggressive promotional campaigns that urged investors to buy the stocks because the prices were on the verge of rising substantially."
The SEC alleges that the targeted companies - Growlife Inc., Hemp, Inc., Riverdale Oil and Gas Corporation, ISM International, Allied Products Corp. and Aden Solutions - all had "little to no business operations" at the time of the pumps. The promoters allegedly used a number of different web sites, including MoneyRunnersGroup.com, to push the stocks on the public.
-
According to the SEC, the promoters reaped "more than $2.5 million" from the manipulation scheme.
In one example that the SEC listed on their site, the group claimed that shares of Hemp, Inc. could rise by as much as 2,900%. The problem? You can't assign these crazy target prices on companies when you are actively engaging in stock manipulation and then dumping the shares onto the public for a large profit.
The scheme, according to the SEC, was aided by social media. The SEC has warned about the perils of receiving investment advice via social media, as the medium is rife with potential fraud.
The SEC is looking for an emergency asset freeze, disgorgement, financial penalties and orders that would bar the promoters from participating in a penny stock offering.
In addition, the U.S. Attorney's Office for the Western District of Washington has announced criminal charges against three of the promoters.
-
In short - ALWAYS do your own due diligence and if something sounds too good to be true, it probably is. Be especially careful when you are pitched investment "ideas" in relatively new industries, as that is where fraudsters will concentrate their scams.
Source: SEC.gov -
SEC Charges Four Promoters With Manipulating Marijuana-Related Stocks and Other Microcap Companies
Filed under:
Stock Market Scandals