Can BP Help To Lessen Public Anger By Taking To The Internet?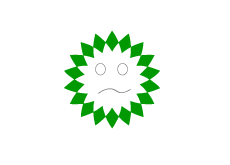 If you do a search for "oil spill" (or something similar) on either Google or Yahoo!, you will likely be greeted by a paid advertisement from BP.
These ads point to a Youtube.com page (BPplc's Channel) that features a number of videos that have been produced by BP.
After hitting the page, one of the first videos that you will see is a statement from BP CEO Tony Hayward, in which he outlines the ways in which BP is trying to contain and clean the spill. In the video, Hayward states that he is "deeply sorry".
Other videos on the page have titles such as "Fishermen Help in Cleanup Effort" and "Making It Right: Beaches".
Call it a 21st century crisis management campaign.
I have included a picture of an ad that I just recently saw on Yahoo:

You should be able to see the same ad (or something similar) by searching for "oil spill" on either Google or Yahoo!
On April 20th, 2010, the "Deepwater Horizon" drilling rig caught fire after methane gas escaped from a well and exploded. After burning for a day and a half, the "Deepwater Horizon" sank, setting off one of the worst environmental disasters that the world has ever seen. A wellhead was severely damaged due to the sinking of the "Deepwater Horizon", and oil started pouring into the Gulf of Mexico.
Nearly two and a half months later, oil continues to pour into the Gulf of Mexico at an astounding rate. According to media reports, an estimated 73-126 million gallons of oil have spewed forth into the ocean since mid-April, with no end in sight. The company simply can not stop the flood of oil into the ocean.
Public anger has surged as a result of the spill. Anger is largely being directed at BP and its CEO, Tony Hayward, due to their inability to halt the flood of oil into the Gulf of Mexico.
The company is going to have to foot the bill for the cleanup (which will be many billions of dollars), and they have understandably started to buckle from the strain. BP gas stations are being boycotted. BP is facing mounting costs. Investor confidence in the company is waning. BP's share price is down to $28.88 at the time of this article, well off of the $60/share that it was trading at prior to this crisis.
The news flow is nothing but negative for BP, and they are now attempting to use the Internet to try to quell some of the public's anger.
Will it work? You tell me - do you feel any different about the company after visiting their Youtube page?
Filed under:
General Market News