AP Economy Survey Shows That Leading Economists Are Turning Pessimistic on US Recovery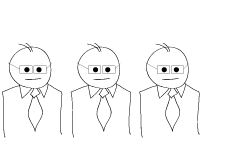 According to the latest quarterly "AP Economy Survey", a number of leading economists believe that the US economy will grow slower than previously expected.
The AP survey compiles "forecasts of leading private, corporate and academic economists".
While short-term forecasts for economic growth in the US have turned decidedly more negative over the past three months, many of the economists featured in the survey still believe that the country will be able to avoid the dreaded "double-dip recession".
A few items from the article that really jumped out at me were:
-the national unemployment rate is not expected to drop below 9.5% by the end of the year
-a majority of the economists surveyed believe that it will be "2015 or later" before the national unemployment rate drops to 5% or lower
Politicians will certainly be sure to seize on these numbers (or do their best to downplay them, depending on their situation) heading into the mid-term elections in November.
There are a myriad of different issues that are important to Americans, but THE most important will always be the state of the economy. It's hard to be concerned with anything else when you are looking for a job and have mouths to feed at home. The current state of the job market will be the #1 issue when the mid-term elections arrive in November of this year.
One of the major problems currently facing the United States is that the majority of people simply don't have any confidence in a sustained economic rebound taking place. The economy has stabilized (somewhat) after the "Great Recession" created chaos in 2008 and 2009, but the possibility of a "double-dip recession" is continuing to keep people up at night. This means that consumers aren't spending and businesses aren't hiring.
For this reason, growth expectations for the US economy have to be brought down.
In terms of economists predicting that the United States should be able to avoid a "double-dip recession" - that might just be wishful thinking. With average Americans continue to fret over the state of the economy (and for good reason), economic growth in the country is sure to grind to a halt.
The bottom line is this - the average American is just not buying into the idea of an economic recovery taking place anytime soon. Until this sense of optimism and hope starts to return, the US economy will continue to struggle.
Source: Yahoo! Finance -
AP Survey: A bleaker outlook for economy into 2011
Filed under:
The Economic Meltdown