Goldman Sachs Forecasts Average Unemployment Rate of 10% in 2011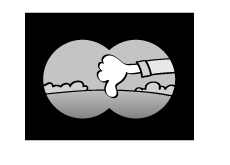 Early Friday morning, the Bureau of Labor Statistics (BLS) announced that the national unemployment rate had held steady at 9.5% for the month of July.
Even though many analysts and economists were expecting an uptick to 9.6%, the July jobs report continued to reinforce the view that the country may be heading towards a double dip recession.
Total nonfarm payroll jobs fell by 131k in July, missing the consensus estimate of -64k by nearly 70,000 jobs. In addition, private sector payroll employment "edged up" by just 71,000 (consensus estimate was 90,000).
More bad news - total nonfarm payroll employment was revised lower from -125,000 to -221,000 for the month of June.
Sure, the national unemployment rate managed to hold steady at 9.5% in July, but the underlying news was not good.
Goldman Sachs further added to the gloom by lowering their GDP and unemployment forecasts for 2011.
Goldman Sachs now expects economic growth of just 1.9% in 2011 (down from a previous estimate of 2.5%), as well as an average unemployment rate of 10.0%.
Let's make it clear - Goldman Sachs is not expecting that the unemployment rate will simply peak at 10% and then head lower in 2011. Instead, they are expecting that the average national unemployment rate for all of 2011 will be an average of 10.0%.
Here is a breakdown of their estimates for the unemployment rate by quarter in 2011:
Q1 - 9.9%
Q2 - 10.0%
Q3 - 10.0%
Q4 - 10.0%
Compare this to their previous estimates:
Q1 - 9.9%
Q2 - 9.9%
Q3 - 9.8%
Q4 - 9.7%
It's no wonder that Goldman Sachs is expecting GDP growth of just 1.9% in 2011.
Prior to the "Great Recession", the last time that the country had to deal with 10% unemployment was in 1982. The country was going through a period of tremendous economic turmoil that was caused by stagflation (high inflation coupled with weak economic activity). The national unemployment rate hit a high of 10.8% in November and December of 1982.
In October of 2009, the United States posted a national unemployment rate of 10.2%. This is the highest monthly average since the "Great Recession" started in December of 2007.
So, according to Goldman Sachs, the national unemployment rate will only decline by 0.2% from October 2009 to December 2011 (26 months).
In contrast, by February of 1985 (26 months after unemployment hit a peak of 10.8% in December of 1982), the national unemployment rate had dropped to 7.2%.
The next couple of years are going to be some of the most interesting in the history of the nation.. will the country sail through these very troubled waters and regain its footing, or will the US continue to come apart at the seams?
Source: Zero Hedge -
Goldman Capitulates: Lowers GDP Forecast, Increases Unemployment and Inflation Outlook, Sees Imminent QE "Lite"
Source: Davemanuel.com -
Historical Unemployment Rates United States
Filed under:
The Economic Meltdown