Q2 GDP Growth May End Up As Low as 1.2%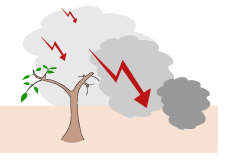 In late July, the BEA (Bureau of Economic Analysis) at the US Department of Commerce released their initial GDP growth estimates for the second quarter of 2010.
The Bureau initially projected that real gross domestic product (GDP) increased at an annualized rate of 2.4% in the second quarter of 2010. This was pretty sobering news, as it clearly indicated that the "economic recovery" in the country was noticeably slowing down (Q4 2009 annualized growth rate was 5.0%, Q1 2010 annualized growth rate was 3.7%).
Well, according to the New York Times, Q2 GDP growth was likely only half of what was originally estimated.
According to Nigel Gault at IHS Global Insight, "combining the bigger-than-expected trade deficit with other weak data suggests that Q2 growth was only 1.2 percent rather than the 2.4 percent originally estimated, placing the economy on even shakier ground than it seemed."
The BEA will be releasing their "second" estimate for Q2 on August 27th, 2010. This will be "based on more complete data", and should be much more accurate.
--
We are being bombarded on an almost daily basis with data that indicates that the US "economic recovery" is quickly coming off of the rails.
The big question now is - can the country avoid the dreaded double dip recession?
Source: New York Times -
2nd Quarter GDP May Be Revised Even Lower
Filed under:
The Economic Meltdown