Nevada Unemployment Rate Hits Record High of 14.4% in August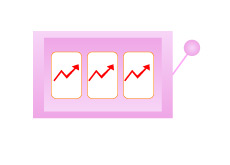 The state of Nevada just can't catch a break these days.
Nevada's unemployment rate crept higher once again in August, touching an all-time high of 14.4%. This came despite the fact that the jobless rate in Las Vegas Valley dipped slightly from 14.8% to 14.7%.
Over 10,000 Nevadans gave up the search for work in August, with many deciding to pack their things to look for work in other states. This is a marked turnaround from earlier in the decade when many US citizens decided to set up shop in Nevada, lured by plentiful jobs in the construction and service industries.
Nevada's unemployment rate has been on a seemingly unstoppable upswing since the start of the "Great Recession" in December of 2007. At the end of 2007, the state's unemployment rate was 5.2%. By the end of 2008, the state's unemployment rate had skyrocketed up to 9.1%. By the end of 2009, the state unemployment rate had touched 13.0%. Eight months later, and the unemployment rate has continued to rise, and is now the highest in the country (by far).
There was a time, not too long ago (January 2007), when the unemployment rate in Nevada was 4.4%. A little over three and a half years later and Nevada's unemployment rate has increased by a mind-boggling 10%. It's an almost inconceivably high number that doesn't even include marginally attached workers, discouraged workers and those who have taken part-time jobs for economic reasons.
There was a time when Michigan held the title of having the highest unemployment rate in the country, but those days are long over. In July of 2010, Michigan's unemployment rate had dropped to 13.1%, far below the 14.3% that was posted by Nevada.
Nevada's economy is largely tied to the overall health of the nation's economy. When things are good in the United States, Nevada directly benefits, as people from all around the country are eager to travel to the state (especially Las Vegas) to spend some of their money.
However, when things are bad, as they clearly as now, Nevada takes an especially brutal beating. Money is tight in households all across America, and many people simply don't have the funds to travel to Nevada. Sure, tourism doesn't make up the entirety of Nevada's economy, but it is a big part.
It's hard to imagine what the state of Nevada can do to turn things around on their own. It seems like they might be destined to just wait out this economic sandstorm and hope that the resulting damage isn't too bad.
Filed under:
The Economic Meltdown