Meg Whitman Fails In Her Attempt To Become Governor of California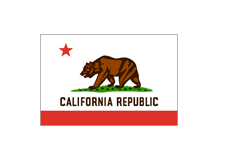 There are many interesting stories that could be talked about after the midterm elections earlier tonight.
The Republican takeover of the House of Representatives. The continued rise of the Tea Party. The rejection of Prop 19 in California.
The one story that really stood out for me is the fact that Meg Whitman was unsuccessful in her bid to become the newest governor of California.
This sounds like a pretty bland story at first glance - so Jerry Brown beat Meg Whitman to become the new governor of California? What's so special about that compared to all of the other stories from earlier tonight?
The thing that makes this story interesting to me is the fact that Whitman spent over $140 MILLION and STILL LOST.
According to the Washington Post, Whitman's run for governor ended up being the most expensive campaign ever for a nonpresidential election.
The Washington Post also notes that Whitman outspent her opponent, Jerry Brown, by a better than 10 to 1 margin and still ended up losing.
In a time when many states are starving for dollars, Whitman carpet-bombed the state of California with over $100 million of advertisements and cutting-edge mailouts and still lost.
Meg Whitman spent roughly $3.80 per citizen of the state of California and still lost.
Meg Whitman, who is the former CEO of Ebay (which is where she amassed her $1 billion fortune), utilized "state-of-the-art microtargeting software" to try and create a special connection with each and every potential voter in California, but still failed.
Meg Whitman reportedly ran up to 1,300 television spots per day in the days and weeks leading up to November 2nd, but still lost.
Meg Whitman reportedly set up nearly 90 campaign offices, utilized multilingual phone banks (including Farsi, Russian and Korean) and ran TV spots in Mandarin and Cantonese, but still lost.
--
In the end, the money didn't matter, as Jerry Brown sailed to an easy victory over Whitman. The polls have yet to close, but Brown is enjoying a commanding 54-41% lead at this point.
All of Meg Whitman's money and business savvy couldn't overcome a population that was clearly thirsty for change.
Source: Washingtonpost.com -
Meg Whitman's $139 Million Could Turn Calif. Governor's Vote
Filed under:
General Knowledge