Which US Agency Has Increased Their Spending The Most Over The Past 49 Years?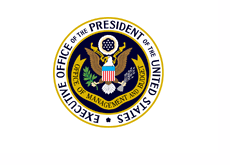 The Office of Management and Budget (OMB) has been kind enough to provide data junkies like myself with many different spreadsheets that are stuffed with all different types of historical data.
One of those spreadsheets is "Outlays by Agency: 1962-2015". As you can probably gather from the title, this spreadsheet shows the total outlays by government agency from 1962-2009, and also includes projections for 2010-2015.
I thought that it would be fun to see how much outlays have increased by agency from 1962-2010 AFTER adjusting for inflation.
Here are the raw numbers underneath by agency. I didn't research these numbers myself, so if you have a problem with them, then I would suggest that you take it up with the Office of Management and Budget. The only thing that I have done is adjust the 1962 numbers for inflation and calculate the differences between the 1962 and 2010 numbers.
Note: the population of the United States has increased roughly 65% since 1962.
Note #2: the 2010 numbers are OMB estimates.
Note #3: I believe that the Department of Homeland Security numbers prior to 2002 include all of the agencies that the DHS absorbed when it was formed.
Legislative Branch
1962: $1,407,000,000
2010: $5,423,000,000
% Difference: 285.43%
The Judiciary
1962: $409,000,000
2010: $7,159,000,000
% Difference: 1650.37%
Agriculture
1962: $46,218,000,000
2010: $142,016,000,000
% Difference: 207.27%
Commerce
1962: $1,544,000,000
2010: $16,714,000,000
% Difference: 982.51%
Defense - Military
1962: $359,797,000,000
2010: $692,031,000,000
% Difference: 92.34%
Education
1962: $5,859,000,000
2010: $106,944,000,000
% Difference: 1725.29%
Energy
1962: $19,781,000,000
2010: $38,278,000,000
% Difference: 93.51%
Health and Human Services
1962: $25,338,000,000
2010: $868,762,000,000
% Difference: 3328.69%
Homeland Security
1962: $4,064,000,000
2010: $52,903,000,000
% Difference: 1201.75%
Housing and Urban Development
1962: $5,931,000,000
2010: $62,518,000,000
% Difference: 954.09%
Interior
1962: $4,351,000,000
2010: $12,042,000,000
% Difference: 176.76%
Justice
1962: $1,694,000,000
2010: $30,333,000,000
% Difference: 1690.61%
Labor
1962: $28,103,000,000
2010: $209,265,000,000
% Difference: 644.64%
State
1962: $3,281,000,000
2010: $25,726,000,000
% Difference: 684.09%
Transportation
1962: $27,672,000,000
2010: $90,944,000,000
% Difference: 228.65%
Treasury
1962: $60,843,000,000
2010: $502,980,000,000
% Difference: 726.69%
Veterans Affairs
1962: $40,265,000,000
2010: $124,565,000,000
% Difference: 209.36%
Corps of Engineers
1962: $6,778,000,000
2010: $10,536,000,000
% Difference: 55.44%
Other Defense - Civil Programs
1962: $6,864,000,000
2010: $54,317,000,000
% Difference: 691.33%
Environmental Protection Agency
1962: $503,000,000
2010: $11,301,000,000
% Difference: 2146.72%
Executive Office of the President
1962: $86,000,000
2010: $715,000,000
% Difference: 731.4%
General Services Administration
1962: $2,743,000,000
2010: $1,782,000,000
% Difference: -35.03%
International Assistance Programs
1962: $22,768,000,000
2010: $23,899,000,000
% Difference: 4.97%
National Aeronautics and Space Administration
1962: $9,025,000,000
2010: $19,123,000,000
% Difference: 111.89%
National Science Foundation
1962: $1,314,000,000
2010: $7,819,000,000
% Difference: 495.05%
Office of Personnel Management
1962: $7,302,000,000
2010: $71,603,000,000
% Difference: 880.59%
Small Business Administration
1962: $1,651,000,000
2010: $5,978,000,000
% Difference: 262.08%
Social Security Administration (On-budget)
1962: $0
2010: $85,108,000,000
% Difference: n/a
Social Security Administration (Off-budget)
1962: $103,141,000,000
2010: $683,867,000,000
% Difference: 563.04%
Other Independent Agencies (On-budget)
1962: $16,392,000,000
2010: $2,001,000,000
% Difference: -87.79%
Other Independent Agencies (Off-budget)
1962: $0
2010: $6,426,000,000
% Difference: n/a
Allowances
1962: $0
2010: $18,750,000,000
% Difference: n/a
Undistributed offsetting receipts
1962: $-48,156,000,000
2010: $-271,127,000,000
% Difference: n/a
(On-budget)
1962: $-42,204,000,000
2010: $-137,793,000,000
% Difference: n/a
(Off-budget)
1962: $-5,959,000,000
2010: $-133,334,000,000
% Difference: n/a
Total outlays
1962: $766,975,000,000
2010: $3,720,701,000,000
% Difference: 385.11%
Source: Office of Management and Budget -
Historical Tables
Filed under:
General Knowledge