Forbes Names Stockton, California As Nation's Most Miserable City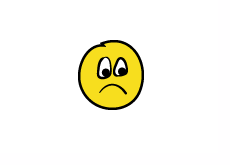 Forbes Magazine released their latest list of the most miserable cities in America this past Thursday, with Stockton, California topping the list for the third time in two years.
Cleveland, Ohio, which topped the Most Miserable Cities in America list last year, fell down to the #10 spot on this year's list, despite the fact that their biggest sports star, LeBron James, decided to depart for the Miami Heat.
Forbes considers 10 different factors when compiling their list of America's Most Miserable Cities. Some of the factors are:
-average unemployment rates over the past 3 years
-tax rates
-violent crime statistics
-weather
-corruption of public officials
-foreclosure rates
As mentioned, Stockton, California topped the list once again this year, thanks in large part to an average unemployment rate of 14.3% over the past three years and a large drop in average home prices (down more than 58% since the start of 2008).
Miami was #2 on the list this year, thanks to the continued weak real estate market in the area and a large amount of corruption amongst the ranks of the city's elected government officials.
The rest of the top 10 looked like this:
3. Merced, California
4. Modesto, California
5. Sacramento, California
6. Memphis, Tennessee
7. Chicago, Illinois
8. West Palm Beach, Florida
9. Vallejo, California
10. Cleveland, Ohio
As you probably noticed, five of the top 10 "most miserable" cities in the United States (at least according to Forbes) are located in California. Fresno (#17), Salinas (#18) and Bakersfield (#20) all managed to make it onto the list as well, giving California eight of the top 20 most miserable cities in the country.
Source: Forbes.com -
America's Most Miserable Cities
Filed under:
General Knowledge