The Dow Jones Industrial Average Has Added Nearly 6,000 Points In Less Than Two Years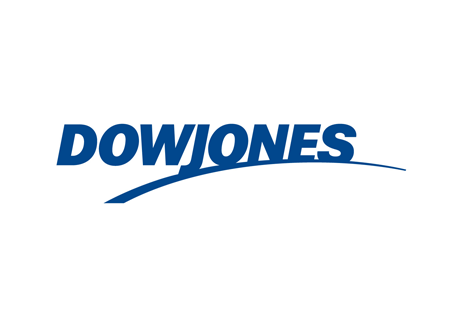 On March 9th, 2009, the DJIA (Dow Jones Industrial Average) hit a "Great Recession" low of 6,440.08.
Thatís right - in case you had forgotten, the DJIA was trading below 6,500 points less than two years ago.
The index has gone on to add nearly 6,000 points between its March 9th, 2009 intraday low and Fridayís close of 12,391.25.
If the DJIA adds another 488.91 points, then it will have doubled off of its March/2009 lows.
Of the three major North American indexes (DJIA, NASDAQ and S+P 500), the DJIA is the only one that hasnít manage to double since March of 2009. The NASDAQ hit a Mar/09 low of 1,265.52 and now sits at 2,833.95 (which is the highest that it has traded at since 2000, by the way), while the S+P 500 hit a March/09 low of 666.79 and now sits at 1,343.01.
The NASDAQ and S+P 500 have already doubled off of their "Great Recession" lows. Given the way that the DJIA has been steadily trending higher over the past 4-5 months, it just seems like a matter of time before the DJIA officially doubles as well.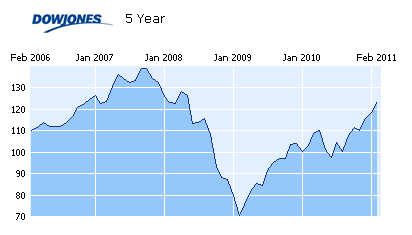 Letís take a look at some of the companies that comprise the DJIA to see where they closed on March 9th of 2009, and where they are trading at now:
(prices adjusted for dividends and splits)
AXP (American Express)
Then - $10.14
Now - $45.53
GE (General Electric)
Then - $7.06
Now - $21.44
DIS (Walt Disney Company)
Then - $15.25
Now - $43.56
JPM (JP Morgan Chase & Co.)
Then - $15.73
Now - $48.00
MCD (McDonaldís Corporation)
Then - $49.39
Now - $76.13
MSFT (Microsoft Corporation)
Then - $14.51
Now - $27.06
PFE (Pfizer, Inc.)
Then - $11.63
Now - $19.19
PG (Procter & Gamble Company)
Then - $41.53
Now - $64.30
WMT (Wal-Mart Stores, Inc.)
Then - $45.45
Now - $55.38
XOM (Exxon Mobil Corporation)
Then - $61.43
Now - $84.50
--
The markets have come a very long way over the past two years.
What will the next two years bring?
Filed under:
General Knowledge