Groupon Reportedly Looking To Go Public With $25 Billion Valuation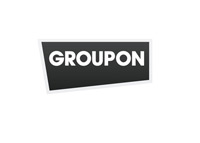 Back in late 2010, media outlets were reporting that Google was on the verge of acquiring social shopping site Groupon.
It seemed like a match made in heaven - Google was actively looking to make a splash in the red-hot local deals space, and Groupon was the market leader and growing at an amazingly fast pace.
Google reportedly offered $6 billion for Groupon. Groupon told Google that their board of directors would meet to discuss and vote on the deal. It was largely assumed that Groupon's board of directors would okay the deal and provide everyone who held equity in the company with a very nice exit. Groupon's founders would become unimaginably rich overnight, and Groupon's investors would score themselves a very nice return.
Not so fast.
Groupon's board of directors turned down the deal. It was rumored at the time of the rejection that Groupon might pursue an IPO in 2011.
At the time, many people snickered. How could
Groupon turn down a $6 billion deal
? Sure, they were certainly growing like wildfire, but many sharks were circling them in the water, looking to grab their piece of the local deal pie. Not just flimsy competitors either - Google, Facebook and others.
Many people asked - how could Groupon be so stupid?
--
Fast forward to March of 2011.
Rumors have swirled this week that Groupon has held discussions with Goldman Sachs bankers about a possible
IPO
(initial public offering).
According to well-placed sources, this IPO could value Groupon at around $25 billion.
As many in the media have already pointed out, Google had a market value of $23 billion when it went public back in the summer of 2004 (Google is now worth $180 billion, by the way).
--
Sure, the higher-ups at Groupon will look like geniuses (at least temporarily) if Groupon does go public with a valuation of $25 billion.
The problem? Maintaining that valuation in the face of ridiculously tough competition in the form of Google, Facebook and the scores of Groupon clones that are currently in operation today.
The local deals space is big, big business, and companies such as Google are going to take their share of the pie whether Groupon likes it or not. Sure, Groupon currently has 70 million subscribers spread across 500 markets, but both Google and Facebook have hundreds of millions of regular users that they can easily funnel to their own local deal offerings.
--
It still remains to be seen if turning down the Google deal will end up being a wise move for Groupon.
Source: Dealbook.Nytimes.com -
Groupon Valuation Soars as Possible IPO Nears
Filed under:
Internet Companies