McDonald's: More Than One Million People Applied for Jobs on April 19th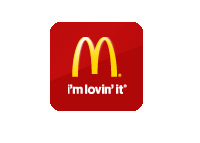 On April 19th, McDonald's held a "national hiring day".
McDonald's, which had a worldwide work force of over 400,000 people at the end of 2010, was looking to hire an additional 50,000 people in the United States.
According to the company, their "national hiring day" was a big success. So much of a success, they said, that they ended up hiring 62,000 people instead of 50,000.
Here's the number that should really jump out at you - according to McDonald's, more than 1,000,000 Americans submitted applications to work at the company on "National Hiring Day".
This means that more than 938,000 applicants were turned away.
This means that over 0.32% of the entire population of the United States applied for a job at McDonald's on April 19th.
It's not a surprise that McDonald's ended up hiring more than 50,000 people - with over a million applicants, the restaurant chain surely had a much higher overall quality of applicant to choose from compared to what they are normally used to. The promotion of their "National Hiring Day" was a big success for the company, as they were able to cherry-pick many applicants who would have never dreamed of working at McDonald's just a few short years ago. Desperate people with families who were looking for a job - any job.
McDonald's wouldn't reveal how many of the 62,000 hires were for full-time positions.
--
McDonald's used to be known as the place where you would apply for a job if you had exhausted ALL of your other options. Nowadays, even that door has been shut for many people.
According to McDonald's, that door was shut for over 938,000 people.
Source: Bloomberg.com -
McDonald's Hires 62,000 in U.S. Event, 24% More Than Planned
Filed under:
The Economic Meltdown