VA Linux Made a 698% First-Day Debut Back in 1999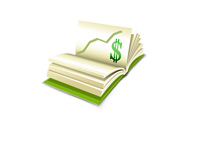 On May 19th, 2011, LinkedIn made a huge splash after posting a gain of 109% on its first day of trading.
A few days later, Yandex NV, which is the owner of Russia's most popular search engine, posted a very strong first-day gain of 55.3%.
The strong debuts from LinkedIn and Yandex has many people proclaiming that the second dot-com boom has now officially arrived. Zynga is expected to continue the trend with a massive IPO in June, while Facebook is expected to go public next year in one of the most anticipated public offerings of all time.
--
While the LinkedIn and Yandex debuts were certainly impressive, they were nothing compared to the ridiculous first-day performances that were seen during the first dot-com boom (late '90s/early '00s).
According to IPO investment firm Renaissance Capital, VA Linux holds the record for biggest first day move for an initial public offering after posting a first-day gain of 698% back in December of 1999. 698! It boggles the mind to think of the money that the underwriters for this particular IPO left on the table for the company.
Two more IPOs managed to post first-day gains in excess of 600% back in the late '90s. They were:
Exodus Communications, +637%
Theglobe.com, +606%
Foundry Networks (+525%), webMethods (+508%) and Marketwatch.com (505%) also posted outrageous first-day gains.
Back in those days, simply buying the latest technology IPO off the open and selling it at the end of the day was a sure path to riches.
While LinkedIn and Yandex certainly turned in eye-popping performances on their first days as publicly traded companies, their one-day gains were nothing compared to the ridiculousness that we witnessed during the late '90s.
Source:
Renaissance Capital
Filed under:
General Knowledge