Groupon Famously Turned Down Google Last Year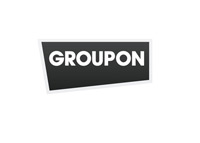 In late 2010, numerous media reports indicated that Google was on the verge of acquiring local deals site Groupon.
A few days later, Groupon shocked many when it was revealed that they had turned down a $6 billion offer from Google. Groupon's board of directors had decided to walk away from the $6 billion deal, choosing to instead set their sights on taking the company public in 2011.
That dream came one step closer to reality today after Groupon filed for an IPO.
Groupon is picking a good time to go public. In the past couple of weeks, the LinkedIn and Yandex IPOs have generated a tremendous amount of interest from the investing public. Both stocks were bid up substantially on their first day as publicly traded companies, which certainly bodes well for a Groupon IPO later this year.
According to the Groupon filing, the company's revenues grew over 22,000% in 2010 to $713 million. 2011 is off to an even stronger start for the company, as Q1 2011 revenues alone clocked in at $644.7 million.
It should be noted, however, that the company is losing money ($456 million last year and $147 million in the first quarter of 2011). The company is investing heavily in its expansion, and that means that marketing and sales expenses are wiping away any profits, and then some.
--
Groupon, which is looking to raise $750 million in this public offering, currently has over 83 million subscribers.
--
Groupon has the cachet of already having turned down a lucrative buyout offer from Google - I have no doubt that this will be an extremely successful IPO.
Filed under:
General Knowledge