May Job Numbers: Just 54,000 Net New Jobs Added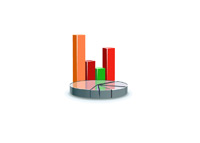 In terms of US economic data, this last week was pretty lousy and the markets were walloped as a result.
The cherry on the economic data sundae? The May job numbers, which were released by the BLS (Bureau of Labor Services) earlier today.
The economy added just 54,000 new jobs in May, which was quite a bit lower than the average estimate of 150,000. May's 54k number comes just a month after the US economy added 232k new jobs.
The national unemployment rate ticked higher to 9.1% in May, which is the highest level that it has been at since December of 2010. The national unemployment rate peaked at a "Great Recession" high of 10.2% in October of 2009, and proceeded to trend lower throughout the entirety of 2010.
The economy has been sputtering as of late as it deals with a myriad of different issues (high energy prices, high food prices, etc), and the national unemployment rate seems to have settled in at around 9%.
--
According to the BLS, there were a total of 13.9 million unemployed people in the United States in May. This compares to a total labor force of 153.7 million.
Of the 13.9 million people who were "officially" considered to be unemployed in May, 6.2 million (45.1%) have been out of work for at least 27 weeks.
Source: BLS.gov -
The Employment Situation - May 2011
Source: Davemanuel.com -
Historical Unemployment Numbers
Filed under:
The Economic Meltdown