Stocks Close Down For Sixth Consecutive Day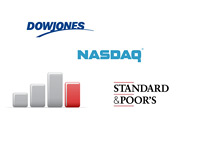 Earlier this year, the markets seemed invincible.
Unrest in Northern Africa? Rising energy prices? Earthquakes and tsunamis in Japan? No problem. The markets simply shrugged off whatever bad news was being sent its way and kept on trucking higher.
In late April, the DJIA topped the 12,800 mark, and it seemed as though it would just be a matter of months before the index surged past its all-time high.
That was then, this is now. The DJIA has last nearly 800 points since late April (it closed today at 12,048.94) and is seemingly finishing in the red on a daily basis.
As a matter of fact, the DJIA has closed in the red for six consecutive days.
The last time that this happened?
February of 2009.
So what has changed between the beginning of 2011 and now?
The answer - the economy.
The economic recovery in the country is clearly grinding to a halt. There are a growing number of voices who believe that the United States is currently traveling down the path towards a double dip recession. A number of economic reports have been released over the past couple of weeks that have painted a picture of a slowing US economy.
As a matter of fact,
Bloomberg is reporting tonight
that President Obama is considering "some kind of temporary payroll tax break" that would (hopefully) stimulate hiring in the country. FYI - the national unemployment rate is currently sitting at 9.1%.
In addition, investors continue to fret over things such as - sky-high deficits, the continuing debt ceiling battle, high energy prices and more.
Just a few months ago, the markets seemed unstoppable. These days, the major market indexes (DJIA, NASDAQ and S&P 500) seem to close in the red on a daily basis.
As the economy goes, so do the markets. It appears likely that tough times are ahead for both.
Filed under:
The Economic Meltdown