US Economy Adds Just 18k Jobs in June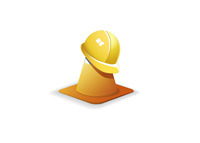 Horrible. Terrible. Grim.
What do these three words have in common? They were all used earlier today by the media to describe the June jobs report.
According to a Bloomberg News survey of economists, the US economy was expected to add 105,000 jobs in June. Instead, it added just 18,000, which was lower than all of the 85 estimates that were given by the economists that were surveyed by Bloomberg.
The nation's unemployment rate now sits at 9.2%. The unemployment rate was forecast to hold steady at 9.1% in June, with estimates ranging from 8.9% to 9.2%.
Here are the unemployment rates that have been posted so far in 2011:
January 2011 - 9%
February 2011 - 8.9%
March 2011 - 8.8%
April 2011 - 9%
May 2011 - 9.1%
June 2011 - 9.2%
Both sides will try to use the weak June job numbers to their advantage in the contentious debt ceiling talks. The Democrats will argue that spending can not be cut in such a weak economy, while the Republicans will argue that tax rates can not be raised in such a weak job market.
One thing is for sure - when it comes to jobs, things are clearly going in the wrong direction in the United States right now.
Source:
Historical Unemployment Rates
Source: Bloomberg.com -
US Payrolls Grow at Slowest Pace in Nine Months as Jobless Rate Climbs
Filed under:
The Economic Meltdown