Some of the Best Online Brokerages in the US
Picking an online broker can be tough - after all, there are literally dozens of brokers to choose from out there, and there is no shortage of companies that trumpet themselves as being the best in the business.
Each and every broker that I have ever dealt with (and I have been trading since 1998) has its own set of advantages and disadvantages. Some provide excellent service but have higher commissions, while others have extremely low commissions and fees but suffer from unwieldy software packages.
Below is a list of the four online brokers that service the US market that I have had some experience with:
1. Optionshouse - don't let the name fool you, as Optionshouse serves traders of all types.

What I like about Optionshouse - low commissions for stocks ($3.95 flat rate) and the 100 commission-free trade promotion. Optionshouse was awarded a 4 1/2 star rating for "Trade Experience" in their 2011 annual ranking of top online brokers.
Click Here to Qualify for the 100 Free Trade Promotion
2.
Interactive Brokers
. If you want a bare bones trading experience with rock bottom commissions, then Interactive Brokers is your spot.

What I like about Interactive Brokers: extremely low commissions, customizable trading platform, ability to trade multiple international markets through one account, easy account sign-up process.
If you are looking to keep your costs down, then Interactive Brokers is the broker for you.
3. Zecco. If you want to trade and be a part of a community as well, then Zecco is the US online broker for you.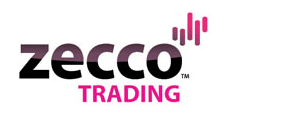 What I like about Zecco: low commissions, great customer service (in my opinion), interesting connection between trading and being part of a community (Zecco has active forums and other ways of keeping in touch with other traders).
Click Here to Open an Account at Zecco
4.
Thinkorswim
. I used to be very active with thinkorswim until they were purchased by TD Ameritrade. The broker is still a good one - no complaints there, but I just migrated to other brokers. Thinkorswim built their name through its fanatical level of customer service and support, in addition to their constant implementation of tools that customers were asking for.

Filed under:
Company Reviews