Timothy Geithner Plans to Stay on As Treasury Secretary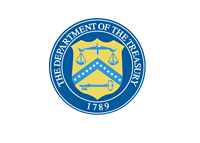 Despite rumors to the contrary, Timothy Geithner has reportedly decided to remain in his post as Treasury Secretary for the foreseeable future.
Many Republicans spent the weekend calling for Geithner's head after the United States had its credit rating downgraded for the first time in its history. Standard + Poor's downgraded the US from AAA to AA+ after the close of trading on Friday, setting up what should be an ultra-volatile week for global markets.
Geithner famously told Fox Business back in April that there was "no risk" that the country would lose its pristine credit rating. The nation was downgraded just months later, and the knives came out this weekend.
Sen. Jim DeMint (R-S.C.) said that Geithner should resign and be replaced by someone who is focused on balancing the budget and "allowing the private sector to create jobs".
Sen. Rand Paul (R-Ky.) said that Geithner should go due to his "gross mismanagement of federal economic policy".
Rep. Marsha Blackburn (R-Tenn.) said that a Geithner resignation was a necessary first step towards returning the nation on a path towards prosperity.
Herman Cain and Michelle Bachmann were some of the other names who also called for Geithner's resignation this weekend.
--
Like it or not, Geithner is staying.
Filed under:
General Knowledge