Carol Bartz Fired As CEO, President of Yahoo!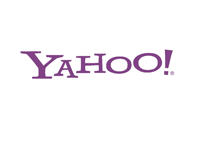 After a tumultuous 2 1/2 years, Carol Bartz is officially out as President and CEO of Yahoo!
Actually, tumultuous might be the wrong word. Bartz, who was charged with turning around the formerly high-flying Yahoo!, was turfed because she failed to re-ignite the company's shares, and investors eventually grew tired with the lack of results.
After all, Yahoo! was trading at just around $13 when Bartz was given the job of turning around the company in early 2009. The stock closed at $12.91 earlier today.
After 2 1/2 years, that type of performance was just not cutting it anymore for many of Yahoo's increasingly agitated shareholders.
If I were a Yahoo! shareholder and I had been holding over the past few years, I'd be majorly pissed with how things have gone.
Let's not forget that Microsoft made a $47.5 billion offer for Yahoo! in the spring of 2008. Co-founder Jerry Yang asked for more money, Microsoft balked and the rest is history.
Yahoo! is currently worth $16.3 billion. That Microsoft offer is looking pretty good right about now.
Bartz was installed as President and CEO of Yahoo!, and a bit of hopefulness was restored.
However, this hopefulness soon turned to frustration, as it became apparent that Bartz wouldn't be able to provide any of the answers that Yahoo! was searching for. What was the company? What was its purpose? How would it compete? Google continued to dominate, Facebook exploded in popularity and Yahoo! continued to stagnate.
As one analyst put it earlier today, Bartz "focused on plugging holes in the ship instead of turning it around". Bartz chose austerity over a long-term vision, and it ended up resulting in her termination from the company.
--
Having said all of that, the way that Bartz was released from her job was embarrassing and casts Yahoo! in an even worse light.
According to Bartz herself, she was fired over the phone by Yahoo's Chairman of the Board:
"To all,
I am very sad to tell you that I've just been fired over the phone by Yahoo's Chairman of the Board. It has been my pleasure to work with all of you and I wish you only the best going forward.
Carol"
Seriously?
Yahoo's struggles have been a bit of a running joke over the past few years, and this situation certainly won't help.
If I were a Yahoo! shareholder, I would have a very hard time having any confidence in the leadership of the company right now.
Filed under:
Internet Companies