Groupon Makes Big Splash on First Day of Trading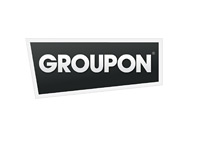 In late 2010, people looked on with amazement as Groupon turned down a $6 billion offer from Google.
$6 billion - enough to make the founders of the company fabulously rich, and enough to give all of the investors in the company a very nice return.
As mentioned, Groupon ended up turning down Google's offer. At the time, many people wondered - would this end up being a very wise move (similar to Facebook turning down an early billion dollar offer from Yahoo!) or a colossal blunder?
For now, at least, the move is looking pretty shrewd. Groupon went public today after pricing shares of their offering at $20. Shares of the company are currently trading at $27.28, which gives the company a valuation of over $17 billion.
It certainly didn't hurt that Groupon offered an extremely small percentage of their company to the public. Groupon sold a 4.7% stake to the public, which created the smallest float of any US Internet-company company IPO of over $200 million since at least 2000. A number of analysts and market observers sneered at this decision, claiming that the company was simply limiting the number of shares offered to the public in order to produce a larger opening day pop. It's tough to argue against that - the offering was more than 10x oversubscribed.
It's hard to remember when an initial public offering was as widely disparaged as Groupon. The company, which could seemingly do no wrong in 2010, has been slammed in the court of public opinion by a number of different issues this year. Valuation concerns. Concerns over insiders cashing out before the initial public offering. Concerns over growing competition. Concerns over the sustainability of the company's business model. Concerns over the company's accounting methods.
For one day, at least, Groupon got some of its mojo back and successfully took their company public.
The big question now - where will Groupon be trading in 6-12 months?
Filed under:
Internet Companies