Nevada Continues To Lead with 13.4% Unemployment Rate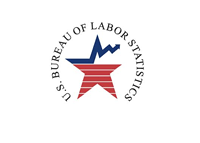 The BLS (Bureau of Labor Services) released the October 2011 state unemployment report earlier this week.
According to the BLS, 36 states and the District of Columbia reported unemployment rate decreases in October. Five states posted increases, while nine states posted no change at all.
Nonfarm payroll employment increased in a total of 39 states in October, while 11 states posted decreases. Illinois (+30k) and California (+25,700) led the way in October in terms of jobs added in October, while Wisconsin (-9,700) posted the largest decrease.
40 states posted lower unemployment rates in October 2011 compared to a year ago, eight states (and DC) posted increases, while two were unchanged.
The West posted the highest regional unemployment rate in October 2011 (10.3%), while the Northeast posted the lowest rate (8.1%).
The states with the highest unemployment rates in October were:
Puerto Rico with a rate of 16.1%
Nevada with a rate of 13.4%
California with a rate of 11.7%
District of Columbia with a rate of 11.0%
Michigan with a rate of 10.6%
Note: the BLS includes Puerto Rico, so we will too
The states with the lowest unemployment rates in October were:
North Dakota with a rate of 3.5%
Nebraska with a rate of 4.2%
South Dakota with a rate of 4.5%
New Hampshire with a rate of 5.3%
Vermont with a rate of 5.6%
California edged lower from 11.9% to 11.7%, while Michigan dropped from 11.1% to 10.6%. Michigan is now down nearly 4% from its post-"Great Recession" high of 14.5% (December, 2009).
South Dakota, New Hampshire and Vermont all posted unemployment rate decreases, with Vermont dropping from 5.8% down to 5.6%.
Source:
Historical State Unemployment Rates
Source:
BLS.gov
Filed under:
General Knowledge